.....without that many pains. Only prerequisite is that you want a lifted truck. This swap was relatively easy, but my "expendable cash" made it easier for me. It'll make it easier for any of you wanting to do the same swap...
EDIT: I'll be going back and adding/correcting info once in awhile as I see where relatively important info is missing/erroneous. All info added later will be in a blue font. If anyone thinks this isn't a good idea, lemme know and I'll remove the coloured font.
First thing I did was to go out'n buy another Astro/Safari. My gf needed a vehicle to get to work, and we live out in the boonies. So the plan was to purchase another truck of the same year, pull the front sub-frame from it and use that subframe only for designing the motor/tranny mounts etc. In the end though, I decided to simply refurb the donor frame and install it in my truck when ready.
First thing we did is to cut out the cab section of the donor truck so as to be able to gauge what clearance issues we'd have. I was really nervous about whether or not the doghouse would gimme enuf clearance for the big block. The luxury of having a cab to use for clearancing was immeasurable...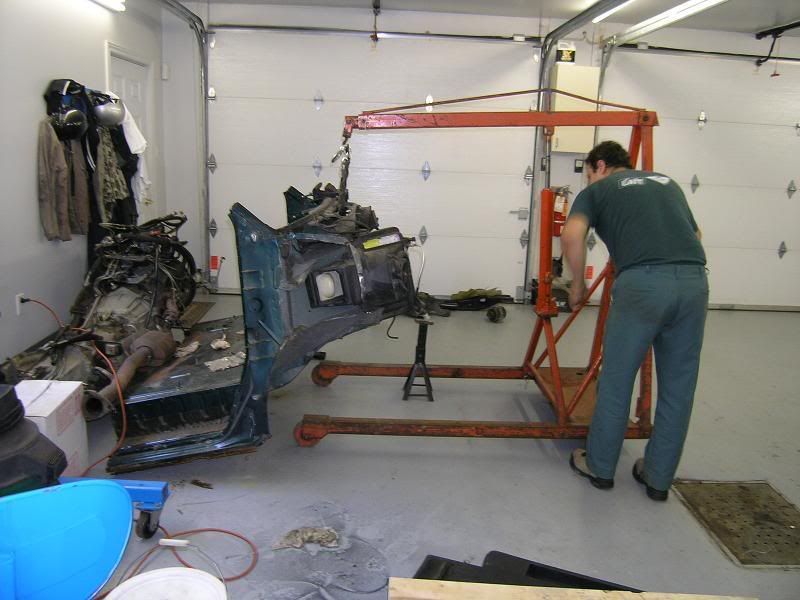 Fitting the engine/tranny/t-case was a one day affair. By that, I mean that it took us a whole day just to set up the combo just where I wanted it AND make sure that it was sitting perfectly straight in the frame. I was deathly afraid of mounting the engine cockeyed which might cause vibration issues or god knows what else. Keep in mind that this was the 1st swap I'd ever attempted, and I sure picked a challenging motor to swap in...
To make it simple(r) for anyone contemplating the swap, I ended up using the stock tranny bellhousing location as a reference point. In other words, the 4L80 bellhousing mounting flange is exactly in the same place as the OEM 4L60. By doing this, I was sure to not run into clearance issues between th rear of the block and the dog cover opening.
Modded transmission mounting perch. Yeah, mebbe over-engineered. But at least it won't break off LOLOL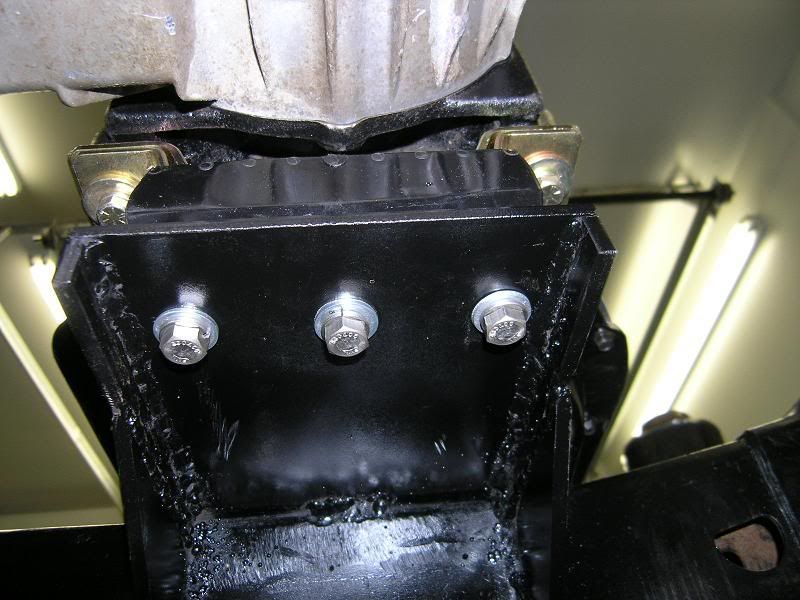 Engine mounts. Used the OEM mounts from the 4.3 (but brand new) and built adapter plates for 'em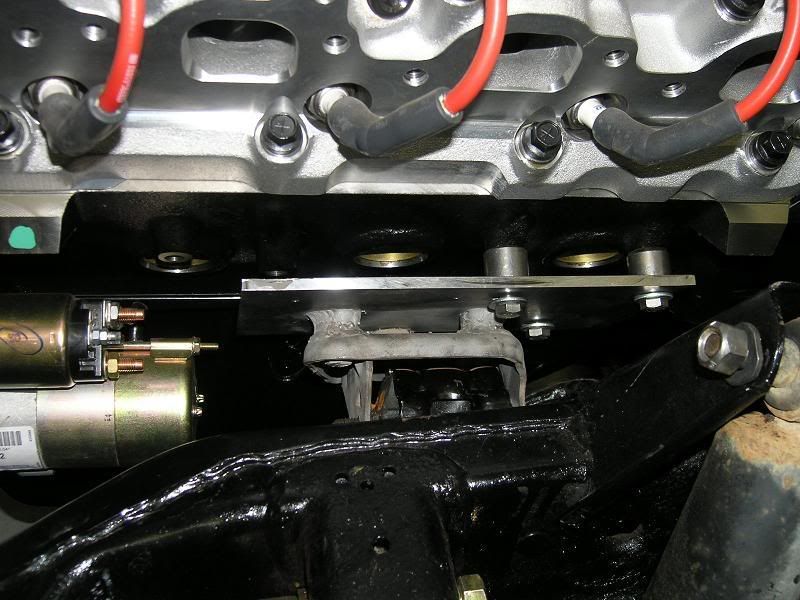 Here's where the cab was invaluable for fitment testing. Remember, the green cab is the donor cab.