So I've been asked to do a "how to" wiring install of my NP236 transfer case. I wanted to get this started and will add to it as time permits. First a couple of shout outs to Captn Crunch for already showing us that the 236 is a direct bolt up in place of the 136 and for giving me the inspiration to see this through. And a shout out to Stroverlander for providing digital copies of the wiring diagrams we'll be using.
Use proper soldering techniques with heat shrink where required. If you are a butt splicer, use the correct sizes with the right crimping pliers. Try to use the butt splices with the built in heat shrink sealing. If you live up north where the roads are salted, you want the connections as water tight as possible. Do NOT use any of those "suitcase" type connectors. They WILL fail! You will be re pinning several wires in various connectors. If along the way something isn't clear, ask questions and I'll try to answer them.
We can break this down into four modules. The TCCM, the encoder motor, the range selector switch and the front axle disconnect emulator circuit. In each of these modules, we'll be adding the required wires needed to make them function properly. The good news is, the wires already in use on the 136's TCCM connector will stay. You should have the wiring harness on hand from the 236 donor vehicle so you can add the missing wires needed. You won't need the wiring for the front and rear shaft speed sensors. The original wiring from the 136's speed sensors plug right in. You will need the six wire connector and four wire connector from the 236 donor.
The six wires go strait to the 236 donor TCCM.
There are three switches to choose from.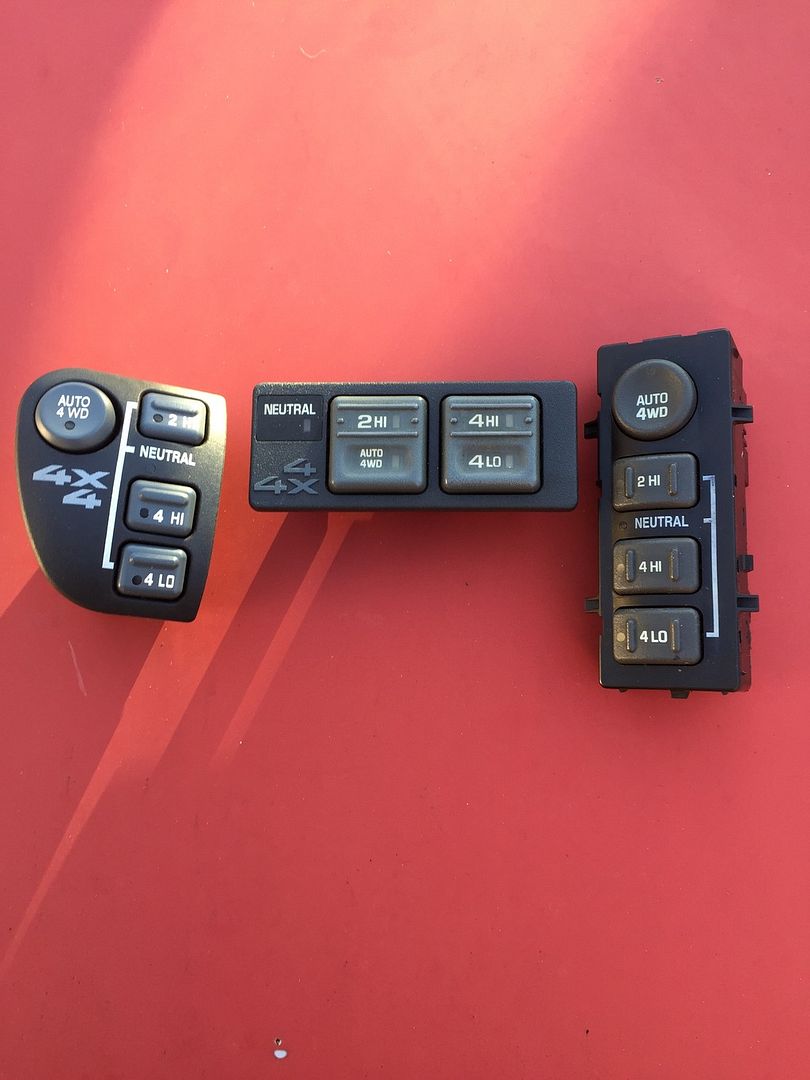 For me, only one has the best mounting options, the center one in the photo. It's from a '99 or earlier Suburban, Tahoe with select trac 4X4. If you can't get one from the bone yards, its available here:
http://amzn.com/B00A14O8LC/
You will need the pig tail connectors from the selector switch from S-10 Blazer donor harnes to fit this switch, or if you got the switch from the junk yard, cut the connectors off back as far as you can and use them.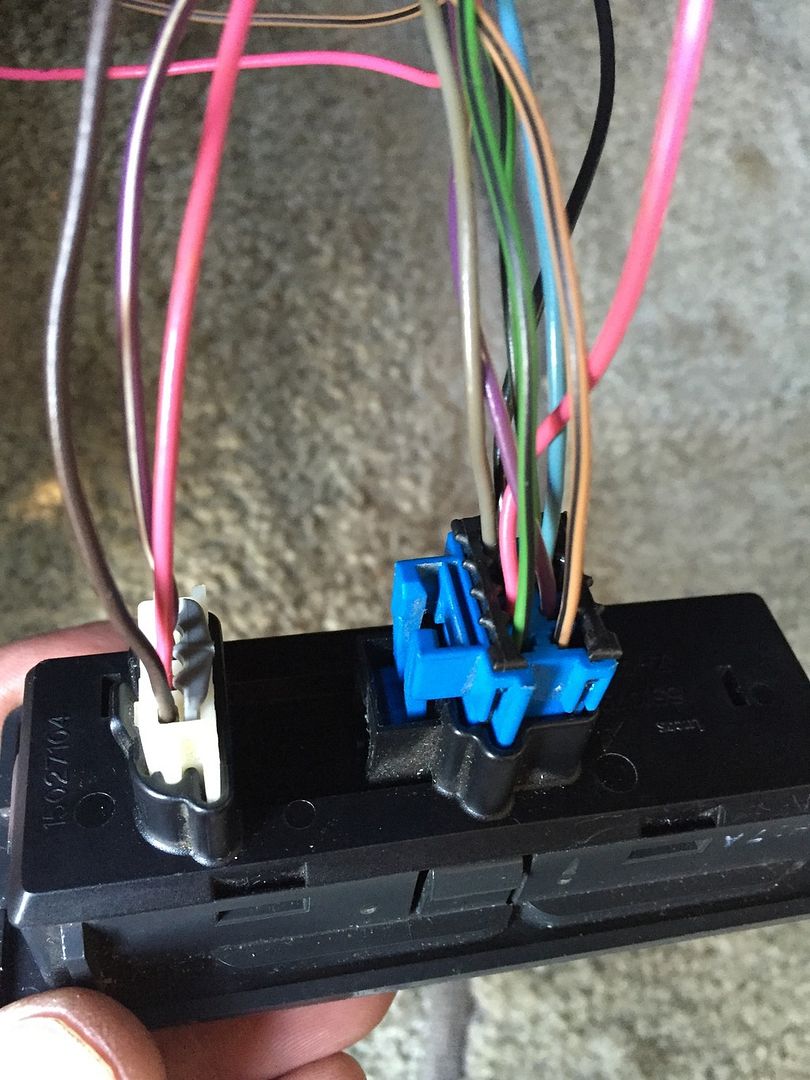 More later