We had this info in our old tech gallery, I've been meaning to switch it to our newer tech gallery but doing so would be a real PITA... So instead I am going to upload and go the P.B route ( it will actually be much easier in this case )
Its gonna take awhile because there are alot of pics and info to sort out, I will put the pics up and then the info for the particular order in which I worked on the van.
remove front passenger seat...
O.k, most of this project involves working from within the van,in order to help make this easier I would suggest removing the passenger seat.This will allow you a place to sit while your wrenching,putting down a drop sheet wouldn't be a bad idea either,too bad I didn't think of it till now,LOL
removing refrigerant line-from accumulator to compressor...
The reason I decided to get rid of my a/c compressor and accumulator was twofold,first the compressor was seized and the system had leaked down,second it would help clean up the engine bay a little and provide alot more room for me to work on things.
* NOTE, If you are not sure that your system is fully drained,then go get it evacuated by a certified shop.There! I said it,LOL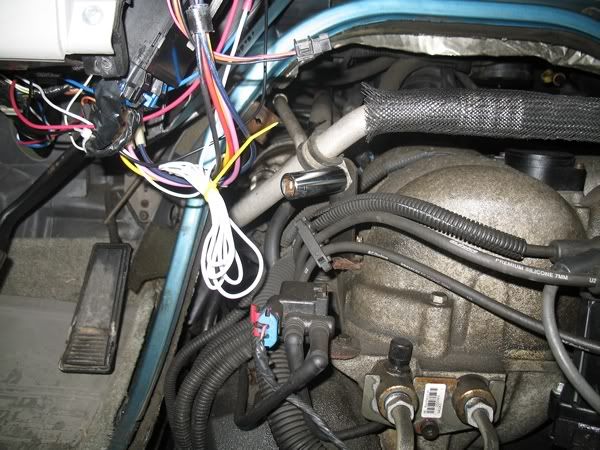 refrigerant line from accumulator to compressor removed...
Once I got the line from the accumulator to the a/c compressor off it helped in opening up the area above the upper intake (plennum)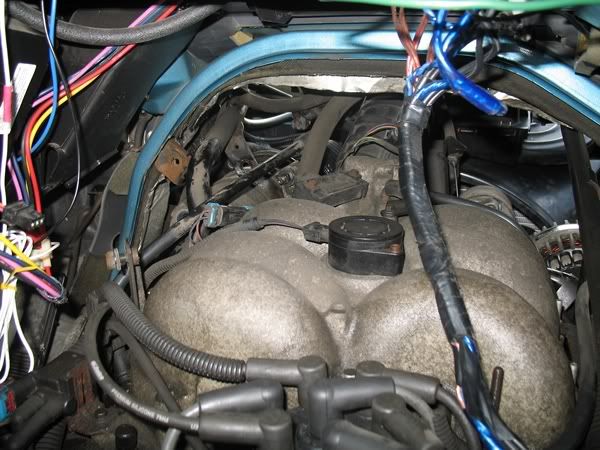 compressor removed...
And another view of the compressor removed,this time from inside the van.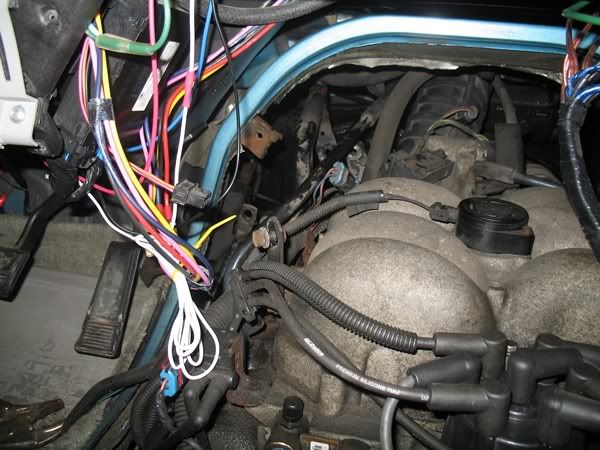 compressor removed front view...
Here is what it looks like from the engine bay with the compressor removed.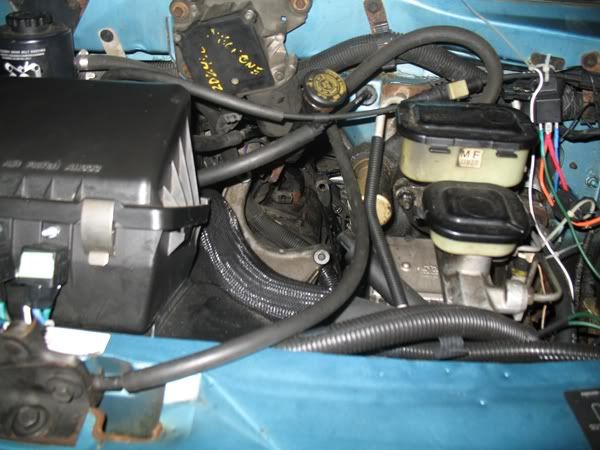 compressor removed from van...
Speaking of the little beast,here it sits,makes a great door-stop.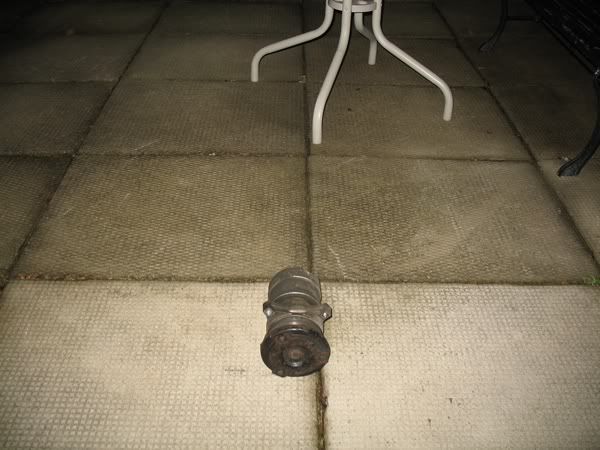 much more to come...