One of the Northwest Overland Society guys that I trip with (huh?) wanted to go from Winlock to Longbeach (the south west tip of Washington state) via logging roads and truck tracks the weekend of June 27, and Jen & I were game for that. He figured it was going to be about 90 miles and we'd explore every side spur and off shoot that we found along the way, and there looked to be a lot of them. His Isuzu Trooper was down so he ended up in his 2500, and Mark in his Land Rover came along also.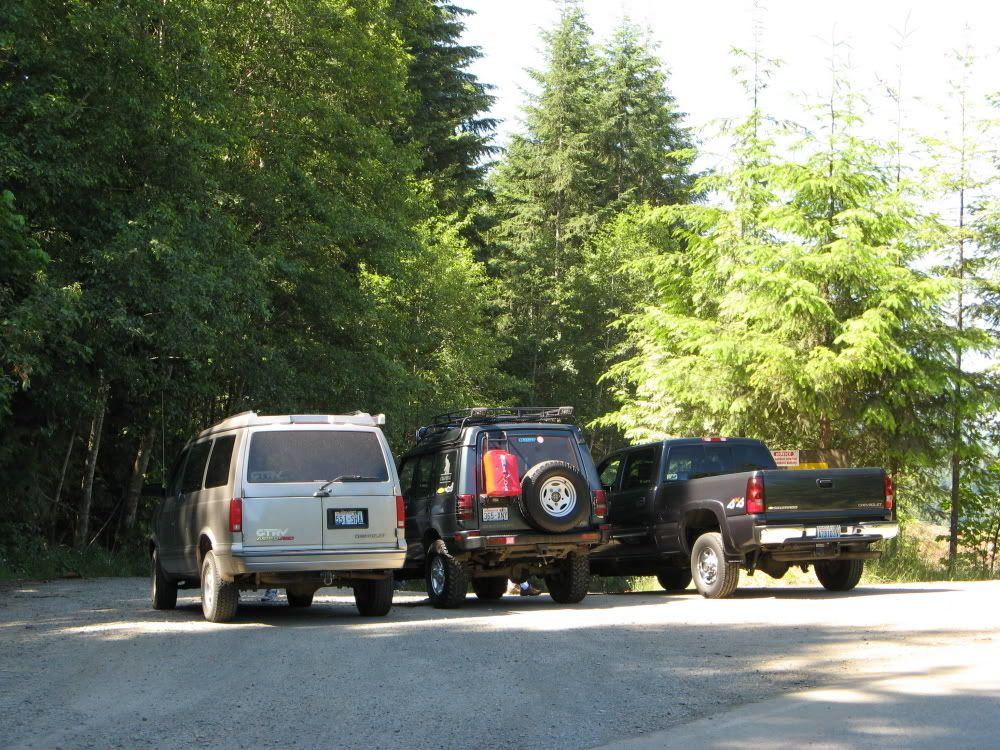 Well, we hit locked gate after locked gate. We found one or two dirt roads that went a ways but not really the type of roads we were hoping for. Found a bit of a backwoods gun range to play on.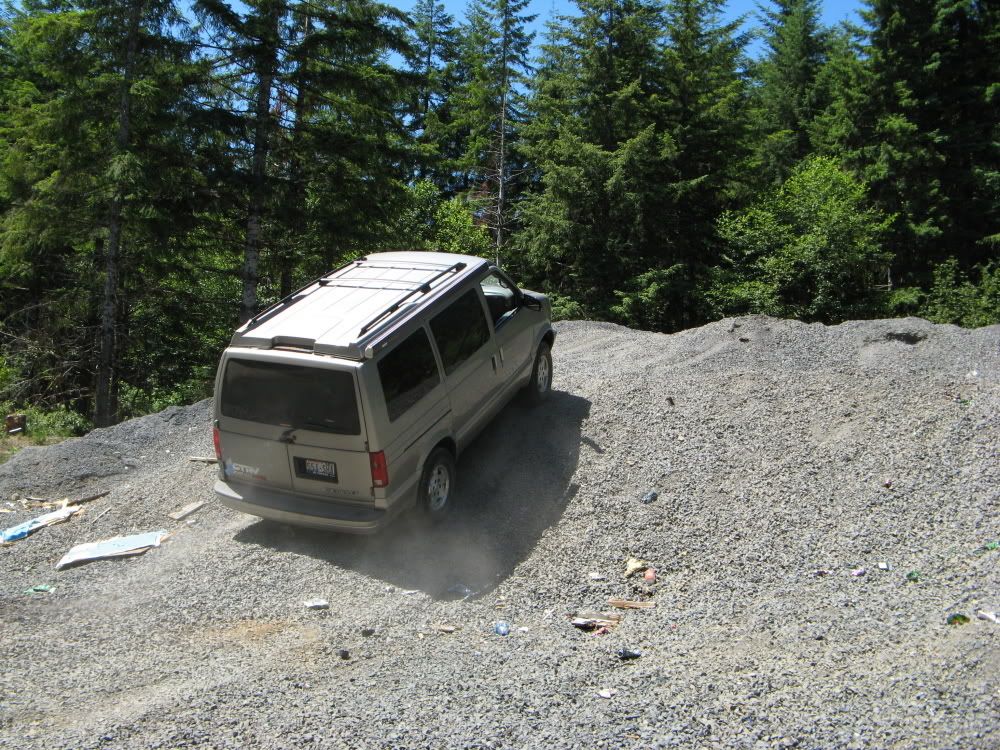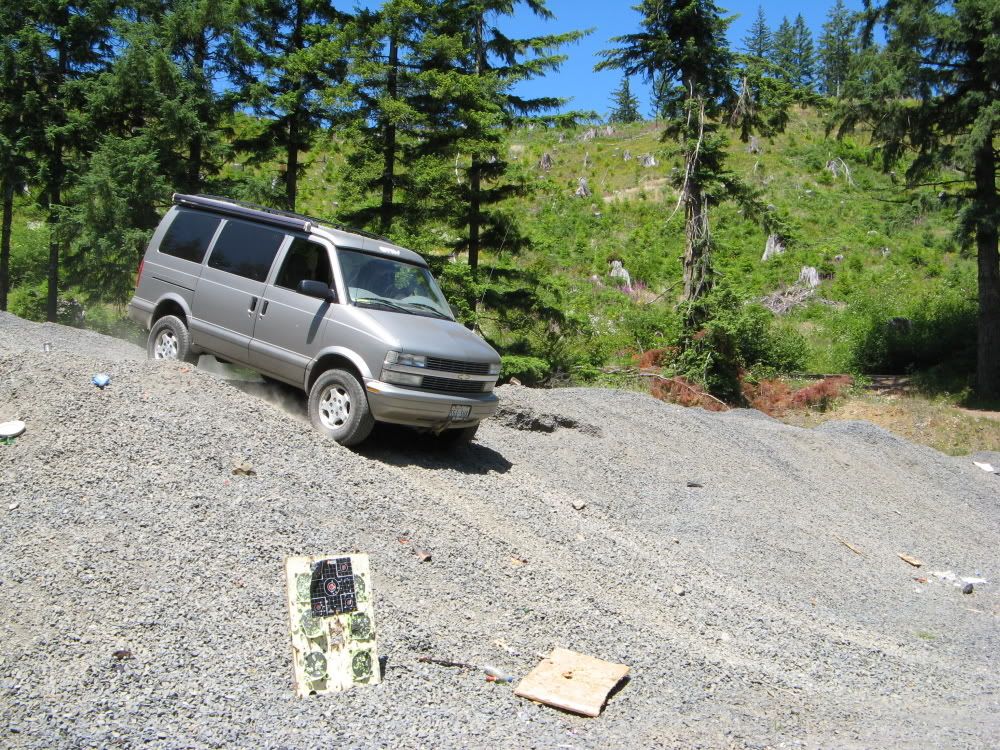 We ended up taking beautiful, albeit paved, back roads most all the way to Lonbeach. Longbeach claims to be the longest driveable beach in the world. Whatever. But it was 28 miles of driving, so we drove it. Pulled out a Honda minivan along the way, with the entire family in it. Even found their cordless home phone under the hood (where it meets the windshield) for them.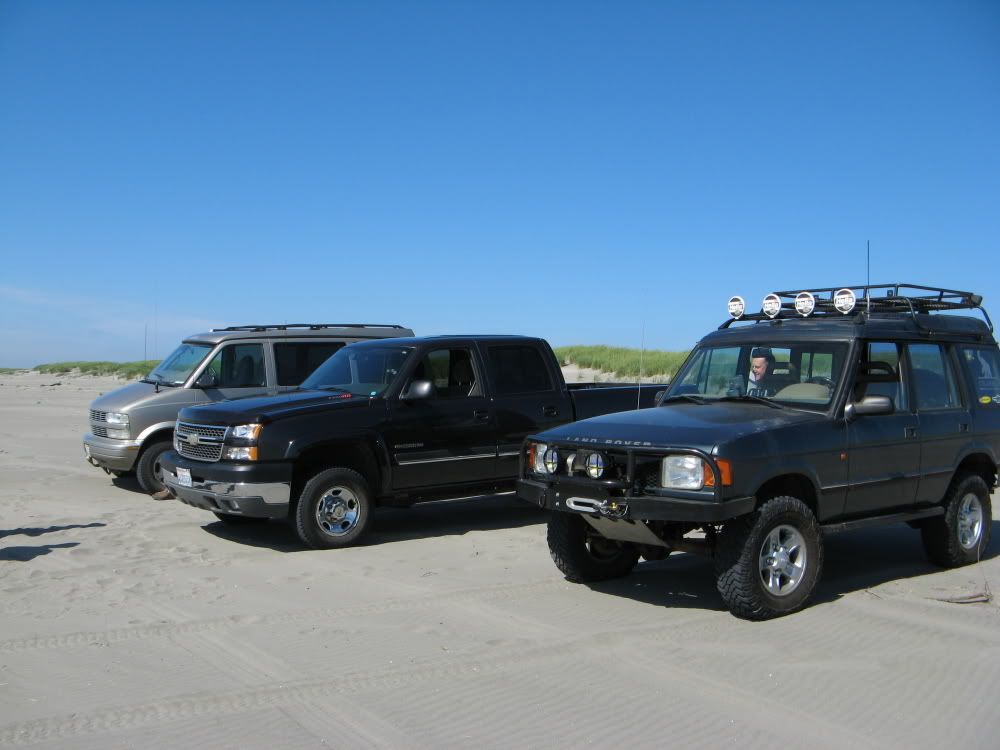 Mark and Benny took off and Jen and I camped at The Eagle's Nest campground. Nice semi private spot. Haven't actually paid for camping in a while.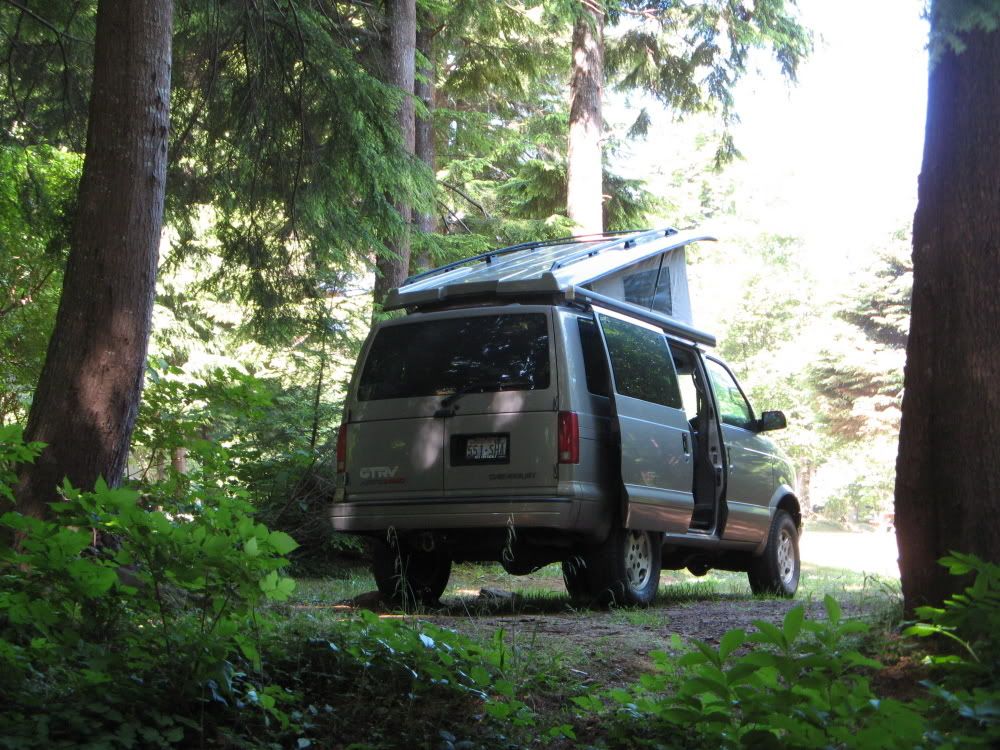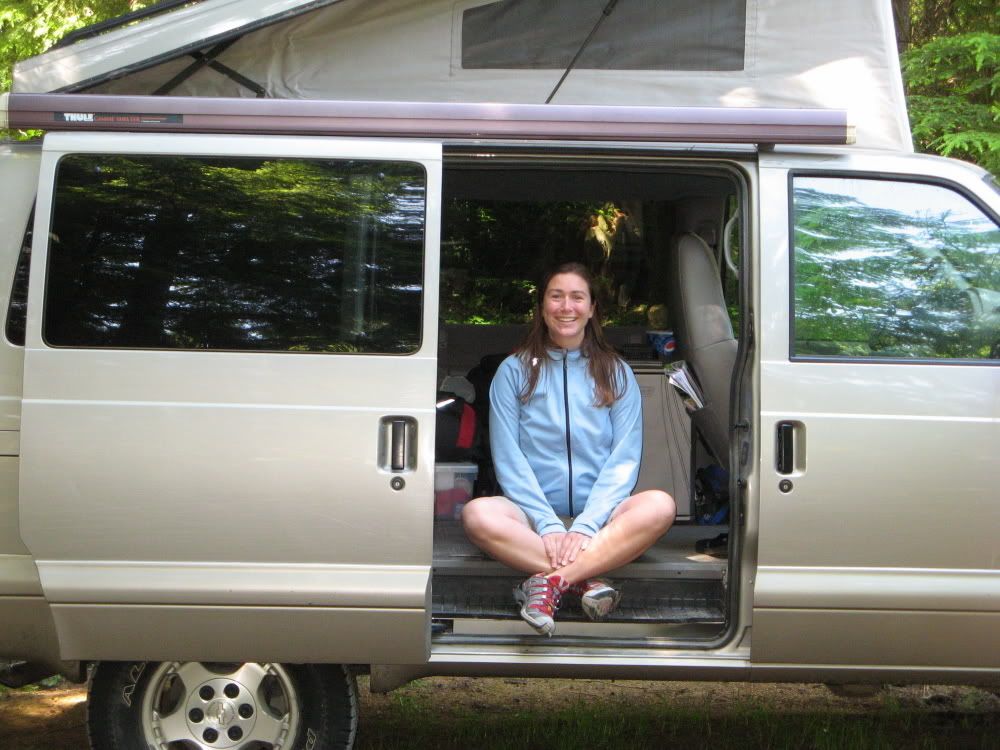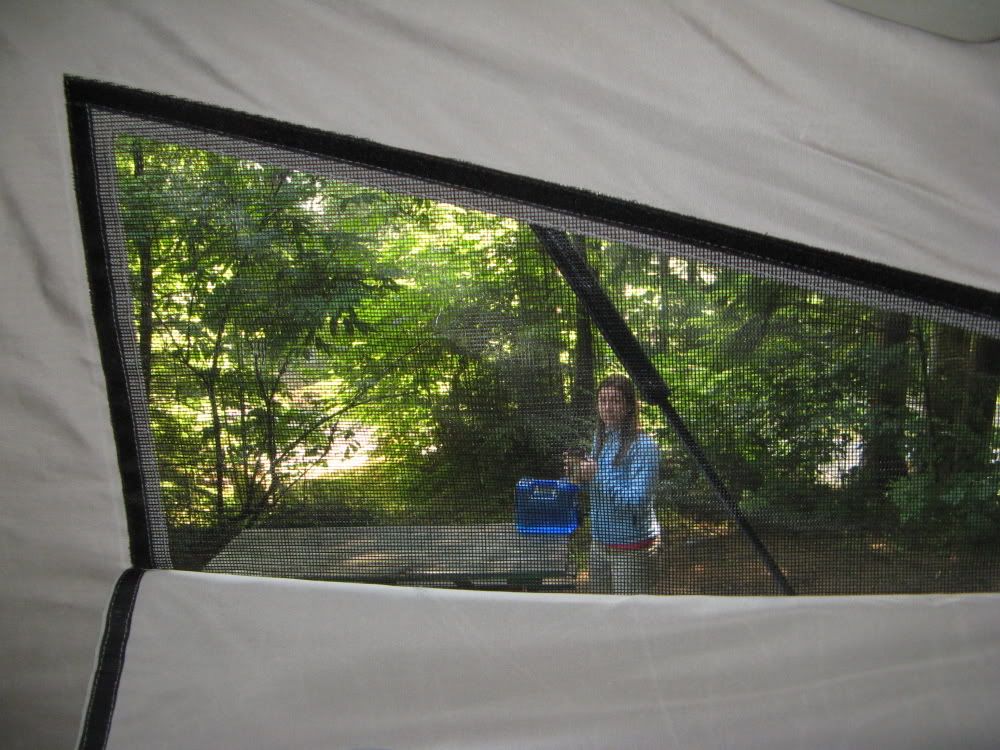 Awoke Sunday to great sunny weather with a bit of a crisp northerly blowing off the sea. Wew explored the area until early afternoon. Longbeach is a peninsula on the coast so you have Washington's best sandy beaches and some back water tidelands split by about a mile of land. Then the southern end juts up into a rocky area borderred by the Columbia River that divides Washington and Oregon.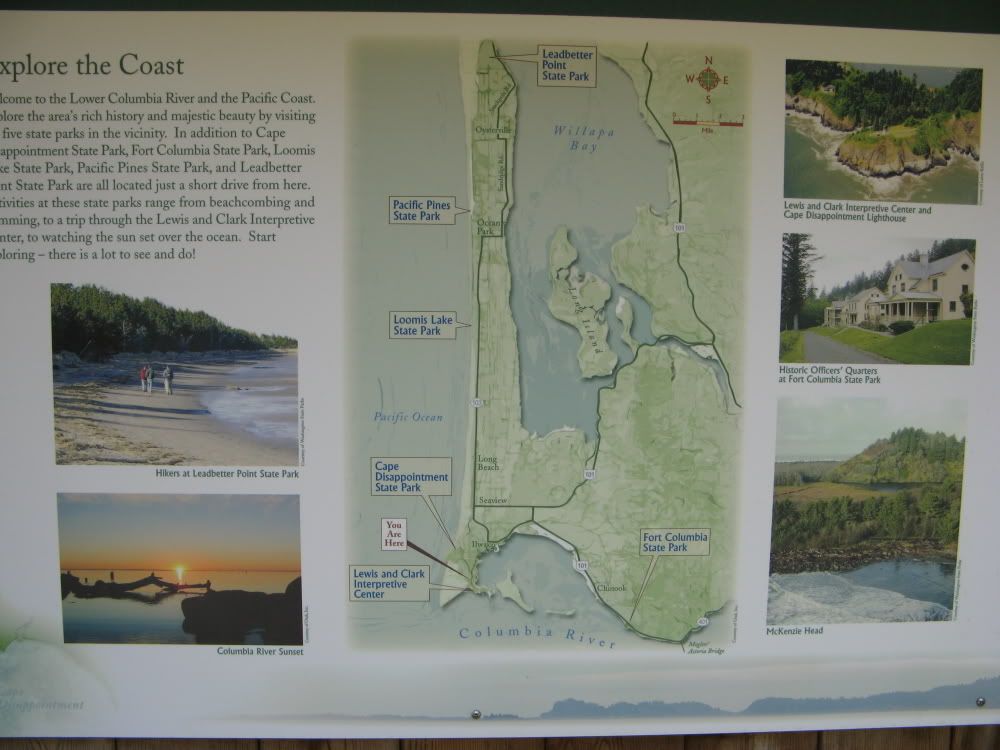 One may find large piles of oyster shells around various parts of Oysterville.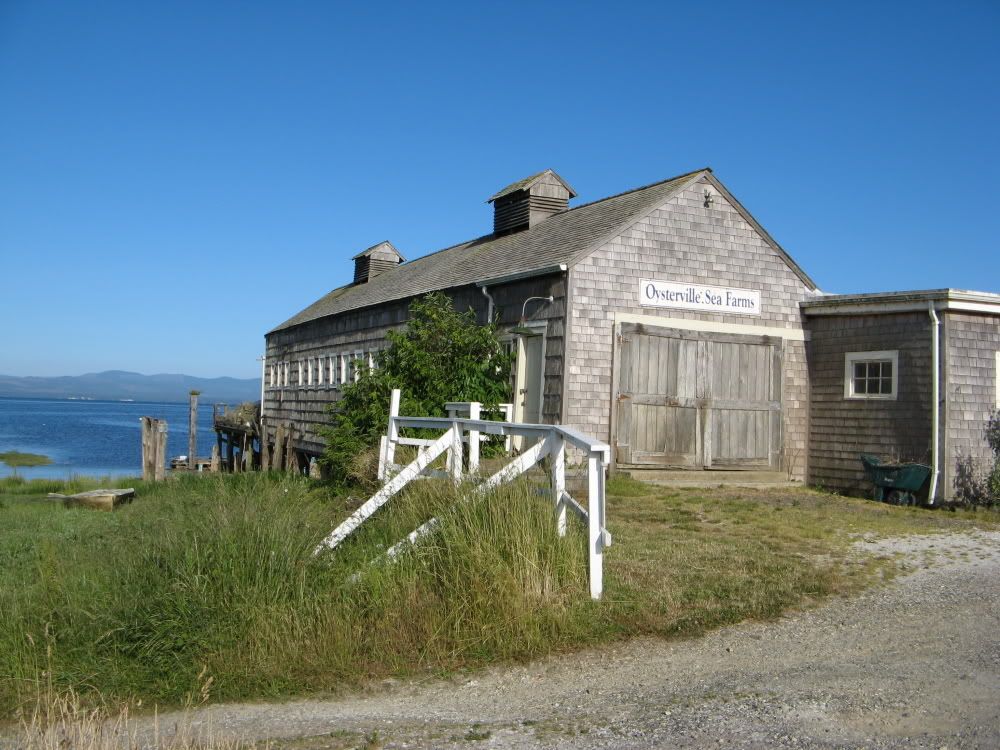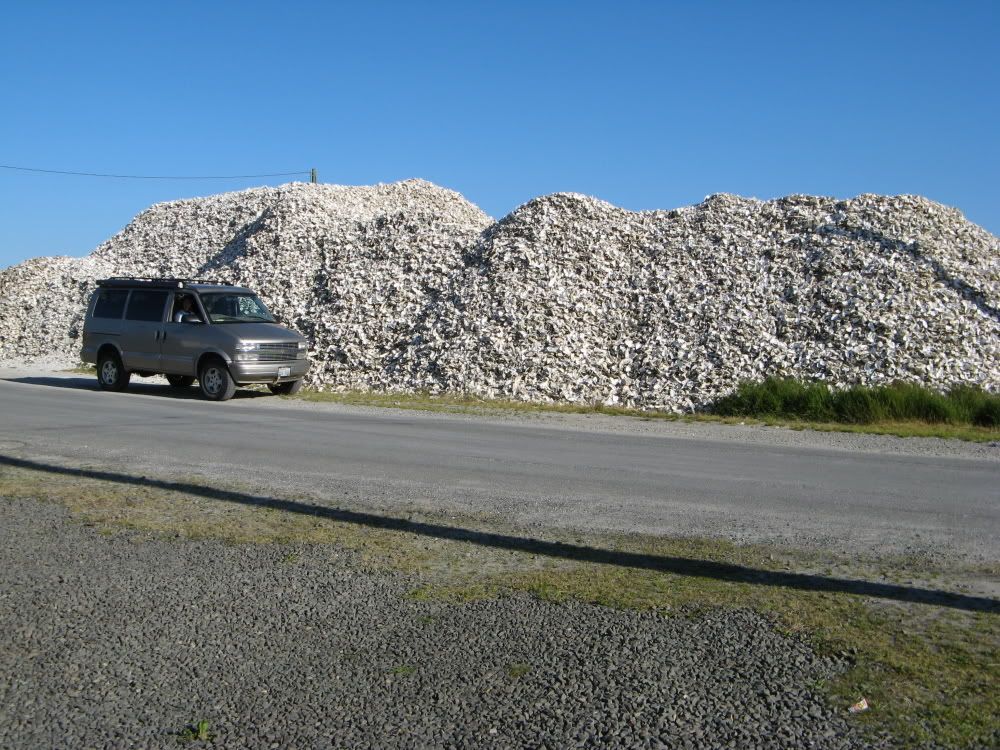 Looking south to Cape Disappointment Lighthouse, Columbia River flowing into the sea behind it.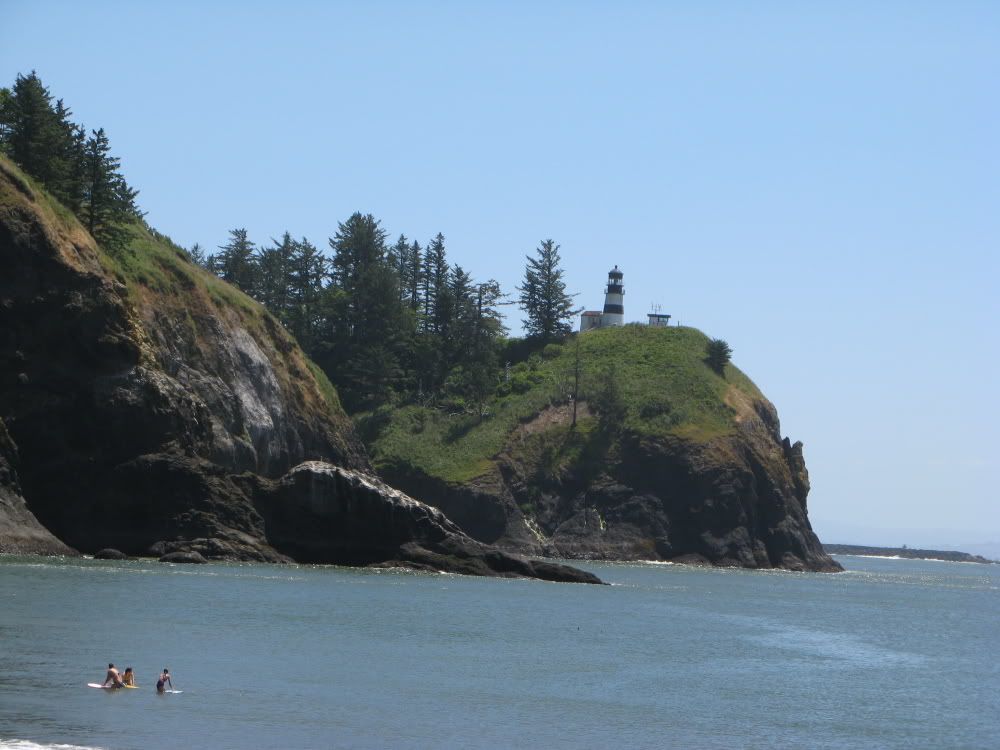 Jen napping in the sun after brunch on the perfectly comfy driftwood.
North Head Lighthouse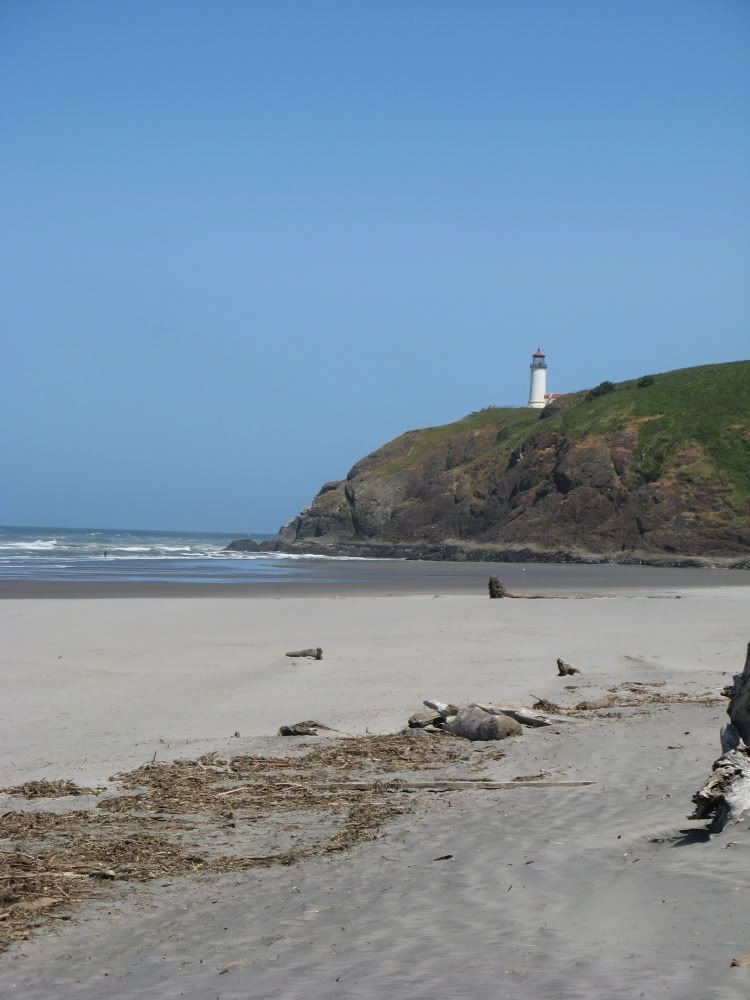 All in all it was a great overnighter. First time to Longbeach for both of us. Lots of varied terrain and scenery in a days drive. The van performed flawlessly.
Thanks for reading, hope you enjoyed it.