Sometimes things just don't work out as planned...
I hated to do it, but I thought it was just time to move on.
I tried selling locally, but no one was interested. The local auto dismantler offered me $500 for the van, plus anoter $500 for the 5.3L V-8.... so...
I dragged it out of my Dad's shop, loaded it up and....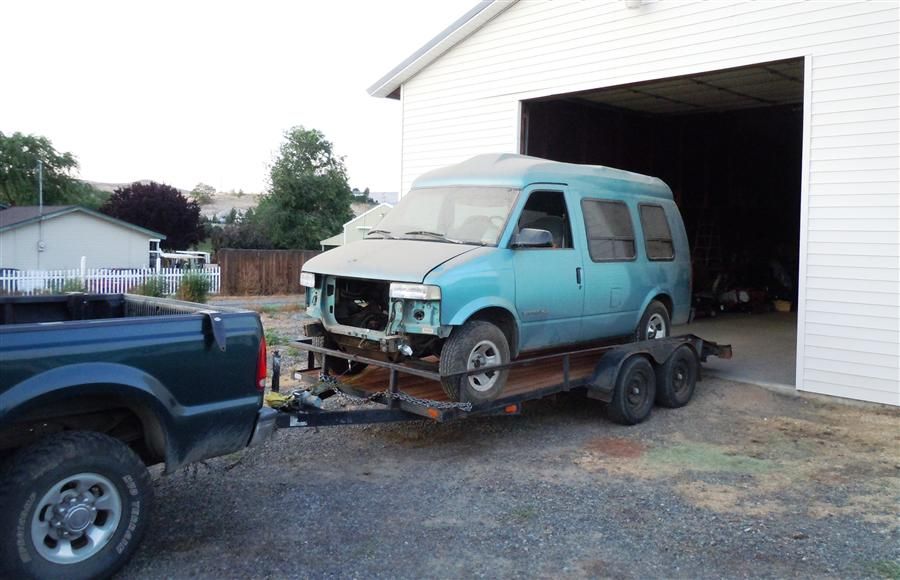 Moved it over to my shop! Come on, what do you think I was going to do with it?!
Here's the real story...
I was evicted from my Dad's shop.
Had to have all my stuff out by September 1st as my step-mom is hosting a quilter's group garage sale.
Much of the stuff was easy to move. A bit of a challenge was this: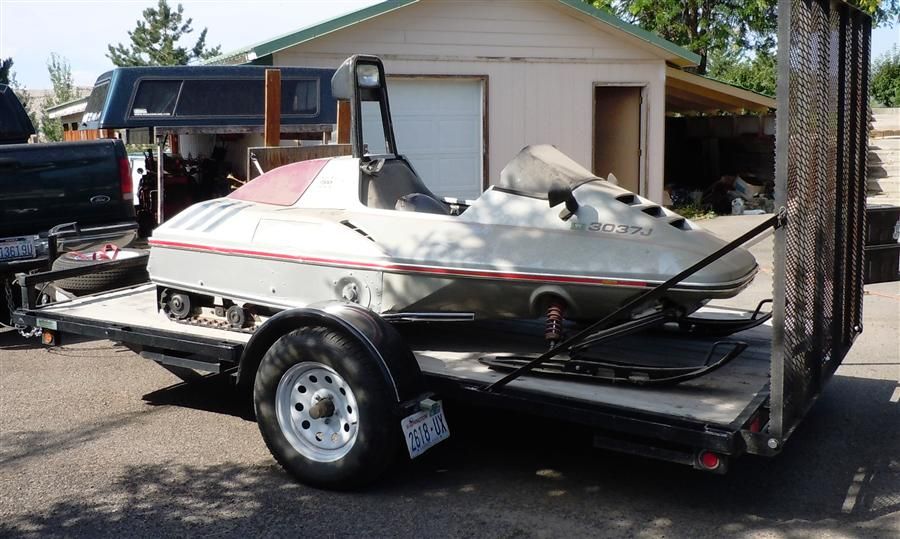 It's my 85(ish) Manta snowmobile. It doesn't run and weighs 600-700 lbs.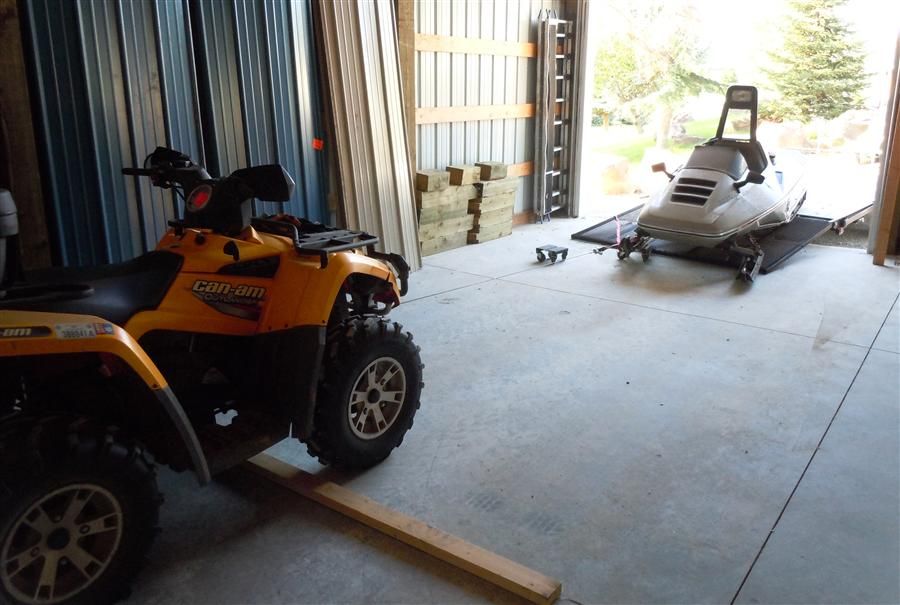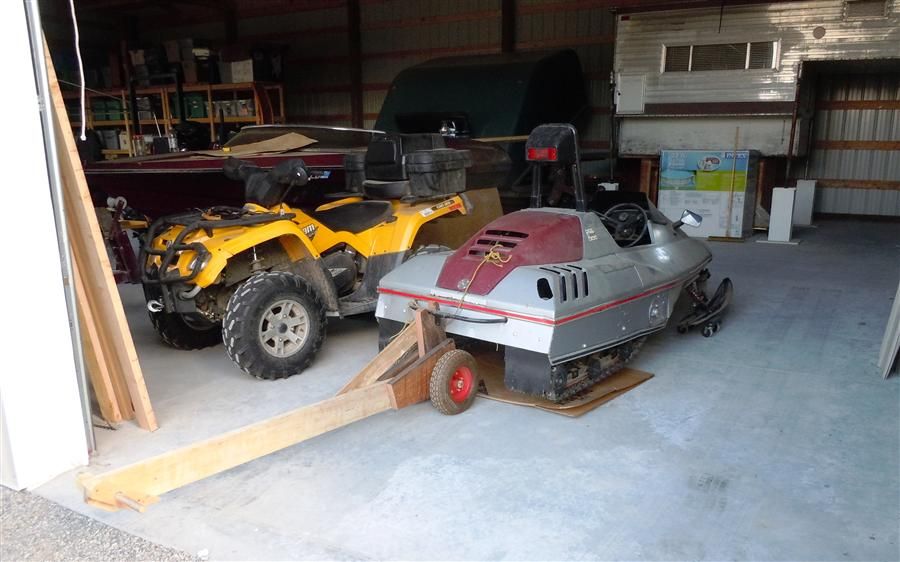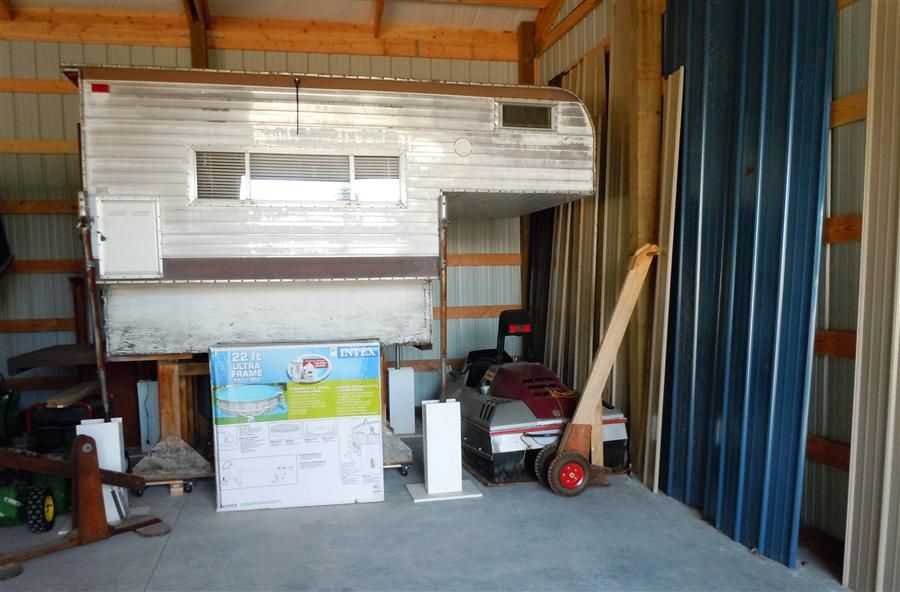 And this: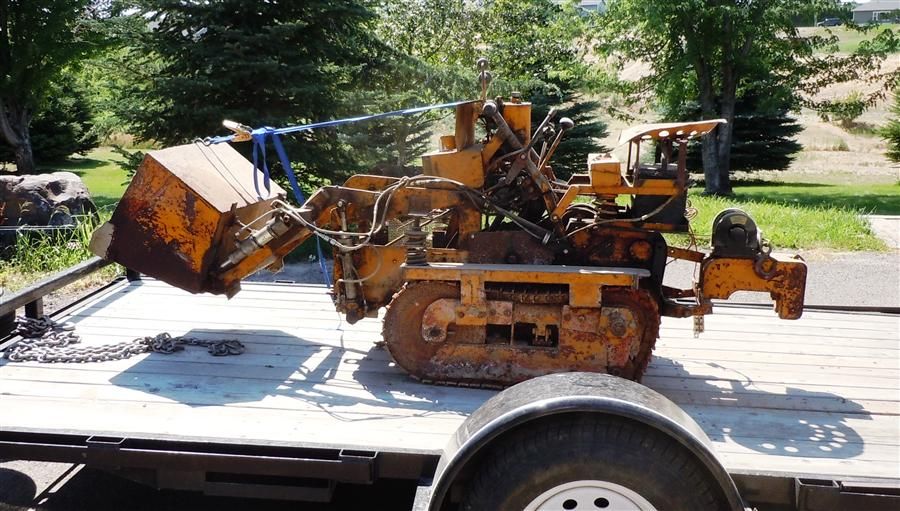 My Grandfather originally built this in the 50s. He rebuilt it in the 70s. It hasn't run since the mid 80s when he passed away. I pulled the old broke motor out of it a few years ago and have a new one to put in it... one of these days.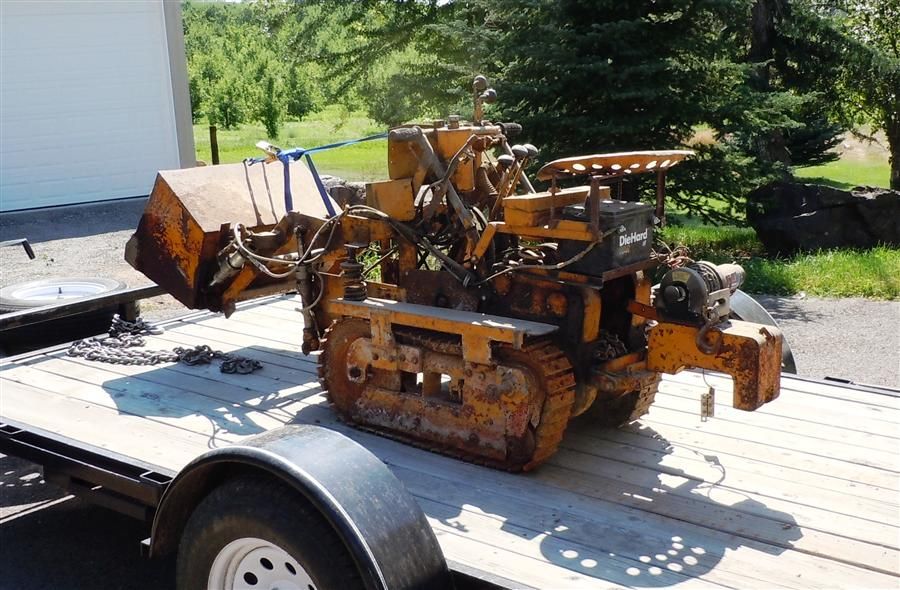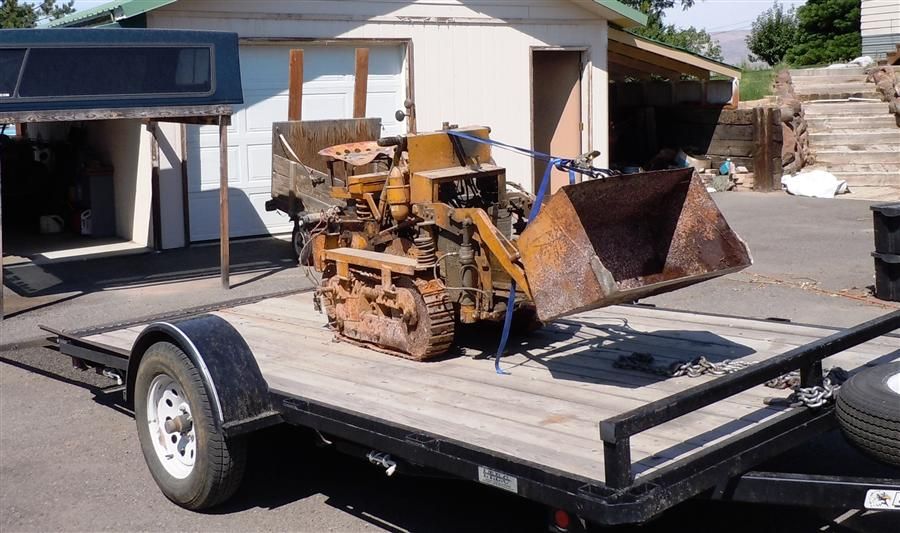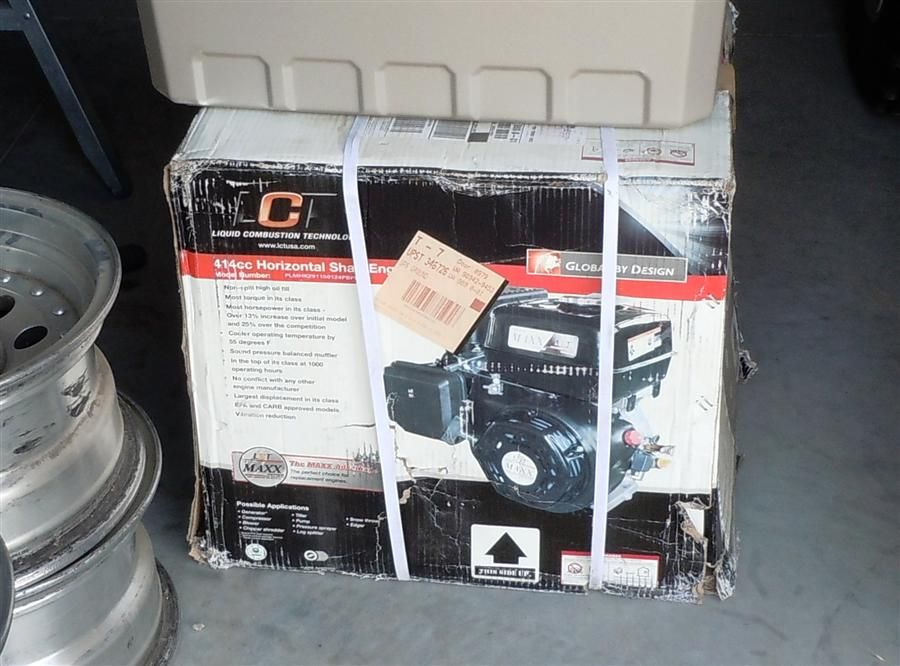 I moved both of these using our pair of ATVs with winches. Basically I used my wife's ATV winch (with a snatch block) to load it, and then my ATV winch to unload it. The snowmobile was easy. The little cat, waaay harder.
So what was left? My freakin' van! I moved the 5.3L V-8 that is going to go in the van to my shop easily enough. Then I bolted the subframe back under the van (after removing the trans and transfer case since the engine was already out).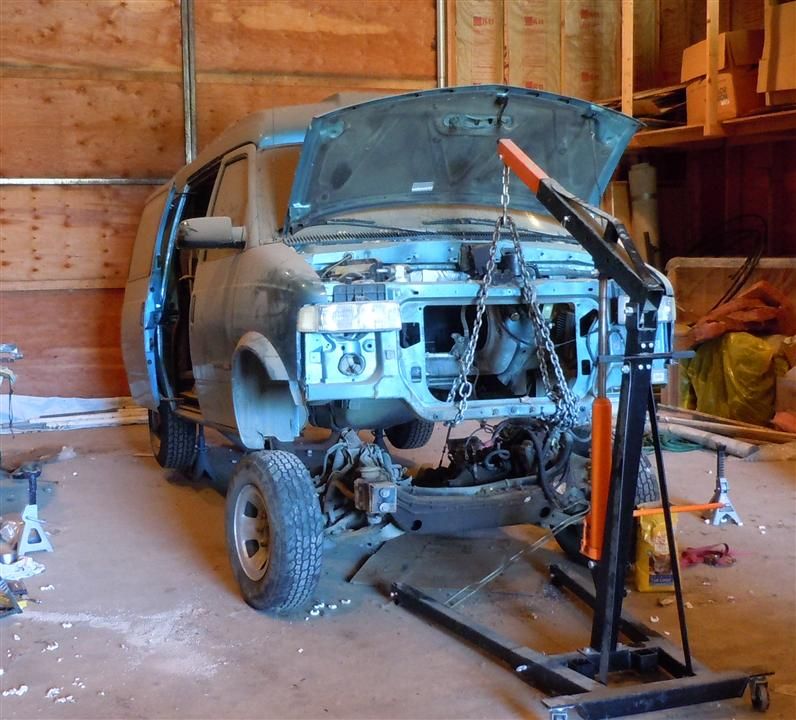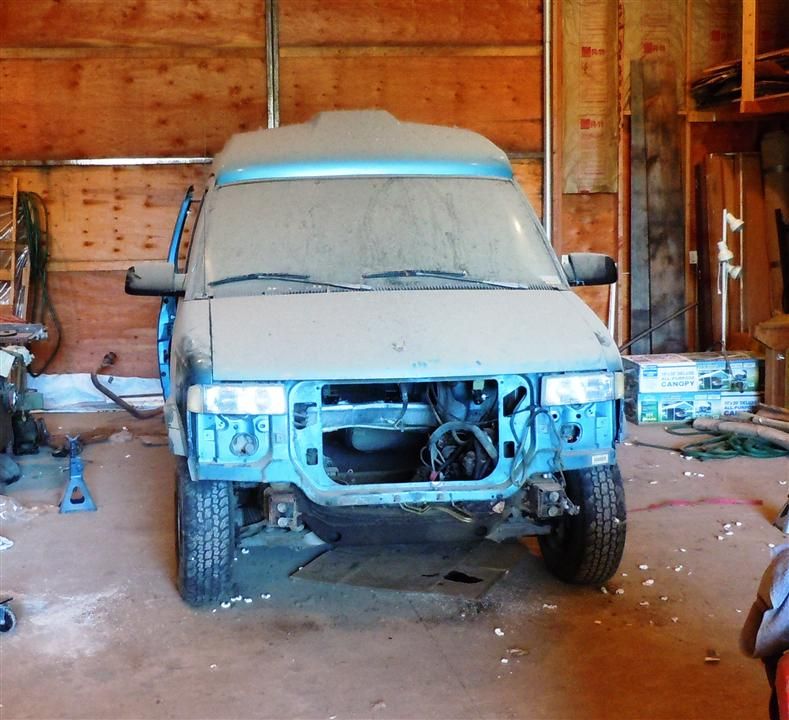 I loaded the van on the trailer last Thursday. First I had to unload this. (My brother had this load of cedar on Dad's trailer. Not only did I get to unload it, I got to reload it the next day. Fun!)
Then using the Warn 8274 on the Bronco (and a snatch block) I dragged the van onto the trailer.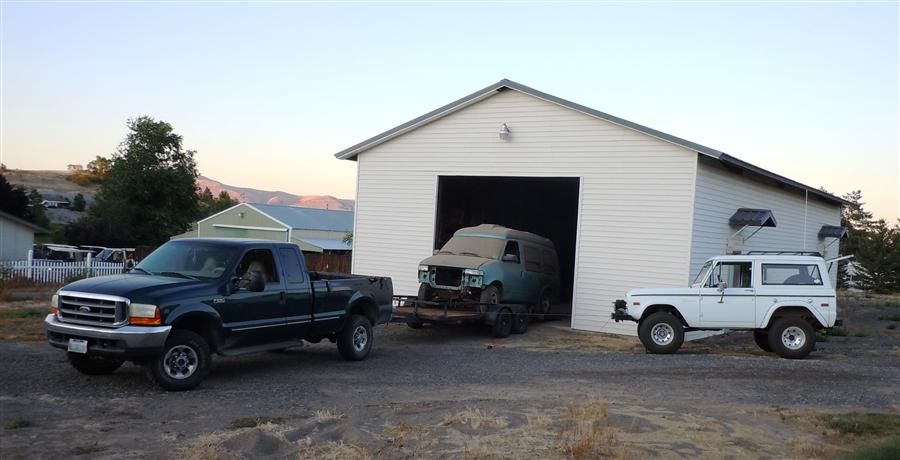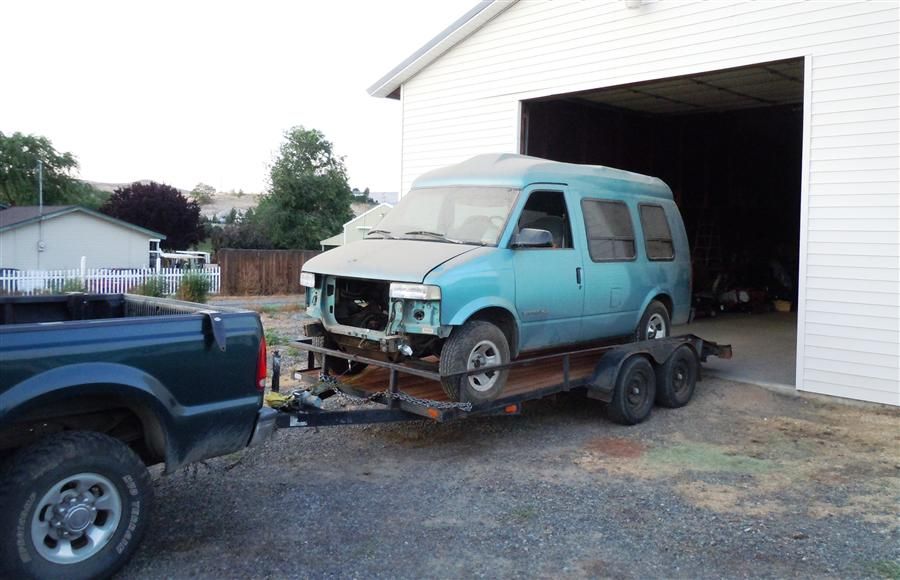 On Friday morning, I unloaded the van into my shop.
I backed it down towards the door...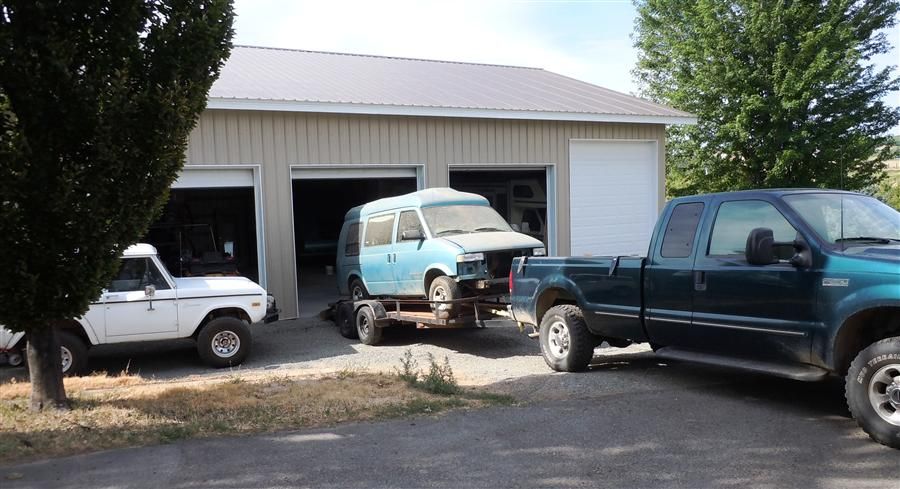 But found the trailer was playing bulldozer!
It just so happens I had recently found a dropped stinger with a 2" ball on the side of the road, so I quickly swapped it with the one I was using, which gave me just enough clearance to get the trailer over the slab floor.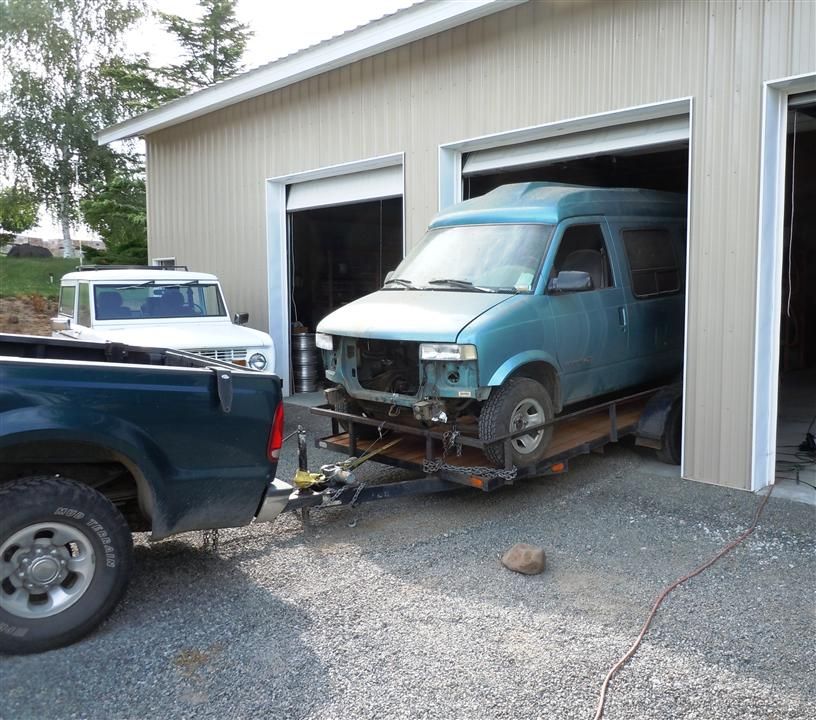 Using the Bronco again, I unloaded the van.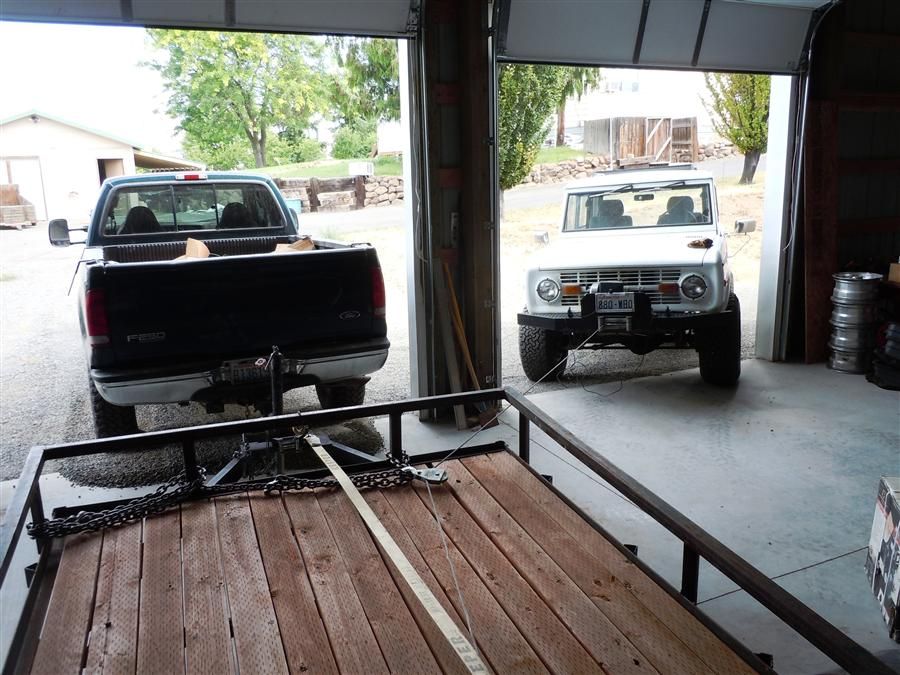 Friday evening I finished clearing everything else out of my dad's shop. I even removed the stuff that was stored up high, over the office. Figured I might just as well be completely out.
Saturday evening I did some rearranging of the extra stuff I brought over to give me a little more room to work in my shop. I need to build some more storage shelves, but overall I'm satisfied for now.
I am super-excited to have the van in my shop. One of the major stumbling blocks to working on it was having to load up tools, and then drive over to Dad's shop. If I only have an hour or two to play, it isn't worth the effort. Now, I can tinker whenever I get the bug!
Yes, I know, I still owe an update on the shop project. I haven't forgotten...