Guatemala: Flores, Tikal, Antigua, Lake Atitlan
1 US dollar = 2 Belize Dollars
1 US dollar = 7.98250 Quetzals (Guatemalan Currency)
Yes, you may have noticed a huge gap in posts between the Cancun area and Guatemala. I was considering paying for one more week where I was to enjoy the beach life, I had also been talked into getting my open water certification on Cozumel, and SCUBA diving my way down the Yucatan coast. It didn't make sense to save a couple bucks waiting for Honduras diving with the amount I would miss in Mexico and Belize, so I was looking forward to it. This all would have worked out great as the Mexican Independence day was only 2 days away, and some pretty attractive German girls would be in Playa del Carmen which had to be a good spot to party. As I looked at a calendar I was reminded of how far behind I already am, the whole point of going into Mexico during the hottest time of the year was to get to Central America for the summer surf...uh yeah its already mid September, and I figure I have 4-6 more weeks in the Yucatan, and of course there is Belize. Time for another 180!
Pushing the image of drunk German and Mexican women out of my mind I decided to skip the parts of the Yucatan I haven't yet seen, and all of Belize. With so much of Mexico still on my list I know I will be back soon, so plan on doing these things at that time, as I still have a large chunk of the Pacific coast I skipped from both Mexico trips as well. Sick of telling people I don't know if I am doing South America when that was originally the highlight, I now sit in Guatemala, and at this time plan on doing a relatively quick trip through Central America to ensure South America happens. I will still hit some of the major tourist spots, but the talk of living in this country for a month, that country for two months are over….for now. I wasn't sure about South America since I have no budget and wasn't sure how much I would spend here in Central, but this way I can make sure to do South America the right way, and return for anything I miss later, as Mexico and Central are pretty much in my backyard. There is always the raqce against time when dealing with South America and avoiding the Tierra Del Fuego winter, so I either need to pick up the pace, or slow down even more to avoid it. Looking back I am still glad I took the alternate route through central Mexico, but would not advise others to do so. In my opinion the sights on the pacific coasts and the colonial cities we hit the 1st trip are much better than what is offered in central Mexico, there is a reason the tourist path goes where it does, but it was definitely a great trip, and I loved every minute of it.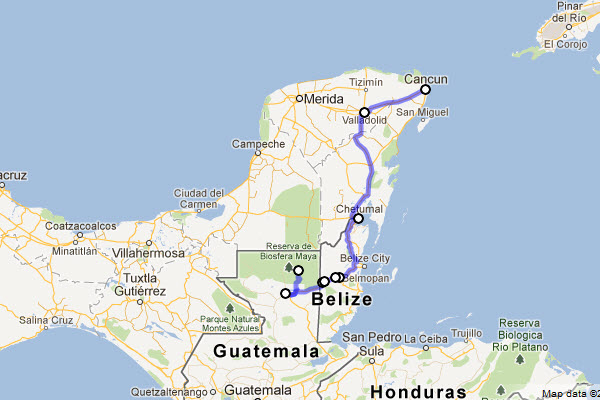 Mexico – Belize Border Crossing:
I setup for a night in Chetumal Mx to cross into Belize the following day. I had reservations of skipping Independence day. I had asked the gas station attendant about the party, his response "too many girls". Its not often a guy says there are too many chicks at a party, but I pushed on. The Belize border was a cake walk, it helps that they speak English, though I did most of the crossing in Spanish, as I need the practice. Getting a late start I crossed at 11 am on a Friday, and it still only took 45 minutes. I followed the directions from others online, but am reposting the process here. The Belize border is a short 20 or so minute ride from Chetumal. As you arrive at the border you can pull up to the curb on the right and park by the small shack, where you hand in your FMT card and will get you passport exit stamp. I updated the Tijuana post, but keep your receipt when you originally pay for your Mexican FMT, or you will have to pay it again. After several months it can be easy to lose, so just keep them together as I did, as you need to show proof that you paid when you entered Mexico. A professional looking guy in a suit came over and told me what "we could do". I was pretty sure he was an infamous helper, which is not needed here. He was clean cut and had his act down, so while he could have been legit I I suspected he was just looking for some money, and as soon as mentioned selling insurance his game was up. The purchase of insurance is the last stage of the process, regardless to what anyone tells you. I politely declined and he left for a couple minutes, though he then returned and tried one more time to help me get the passport stamped from the guy in the shack, something a child could have done. So step one, hand in your FMT card and get the passport stamped by the guy in the shack on the right hand side of road, boom 2 minutes and I am done. Step 2, pull up to the left side parking spots 10 feet further before crossing the bridge and get your Mexico vehicle importation cancelled, a quick check and a pic of VINs and you're done. They will give you a receipt and tell you when the bank should return your deposit that you paid when entering Mexico, which was just under 400 dollars if paid on a credit card, sweet…that's gas money I forgot all about. Drive over the bridge toward Belize and the 1st sight will be a sign in English "Fried Chicken and French Fries"…..mmm, she almost got me. Ignore the delicious food, as well as signs for the free zone unless your into shopping for cheap Chinese crap, and follow the road around the bend towards the right for maybe a quarter of a mile and stop at the small building on the right for your fumigation. Pay the guy 5 USD to spray some cancer on your van. Continue on to the Inspection booths, but park in the lot to the left before them for Belize customs. Inside at the 1st booth you will get your passport stamped, and at the second you will get your vehicle imported to Belize. You can then proceed to the inspections, where they will take any fruits or veggies you have so make sure you hide them. They may open one door and look inside for the "inspection", and then let you go. Drive forward and cross the road to the white building where you will purchase your insurance, at the standard rate rather than what the helpers will sell it to you for. I think it only cost me 12 USD since I had requested transit, and was passing through in one day (though they gave me 2 or 3 to be safe). There is at least 1 police checkpoint in Belize where they will make sure you picked up insurance. (He also asked if I had a knife…oh great here we go again. Well, he just meant a fishing knife, as he loved to fish and wanted to talk about filleting them, phew). The whole border process took me 45 minutes and was a piece of cake. Enjoy Belize, or drive straight through it as I did.
Belize – Guatemala Border Crossing:
Belize is easy to get through, you pretty much follow one major road and eventually get to the Western Border, I did both the Belize and Guatemala crossings the same day, though I recommend you get an earlier jump as I arrived at my destination of Flores a bit after dark. Since I hadn't put much planning into this I didn't have any maps of Belize or Guatemala. I used the cartoon map they gave me at the Belize border and did not get lost once, just head towards Belize City, but once close to the city you can follow signs to bypass it and then head towards San Ignacio where the border crossing is. Park at the Belize customs building and at the first counter pay your Belize exit fee (18.75 USD) and at the second get your exit stamp. After you have completed the process at both counters, go through a door on the left to get to the other side of the building and cancel your vehicle importation, just ask how to get over there. The whole process took 5 minutes. I then exchanged money outside from dollars to quetzals, not the best rate but the exchange only cost me 5 USD, so I didn't care. I grabbed 250 quetzals, he gave me some nonsense about how expensive Tikal was trying to get me to buy more, but obviously you can grab money from an ATM with a better rate than this guy. You then drive through the gate, and proceed through the giant fumigation building, great more cancer. Pull over to pay that, they charged me 50Q because I had a van, I objected since others in a truck only paid half that, but it was on the receipt and there was not much I could do. You then park across the street and finish the process in the open air building. Proceed to the Guatemala entrance line, you get your passport stamped for a questionable though small fee of 20Q (2.50 USD), most people seem to pay it, though theres no receipt so you can try and argue it. Then leave the building and go to the right of the open air building where the wooden shacks are and get a photocopy of the front and back of your title, front and back of your license, and your passport photo page, and Guatemala stamp. I noticed a Swiss couple behind around the same age as me and told them they needed to get the photocopies before jumping in the next line so we went over together. Turns out they started in Washington and are headed to Argentina. Return to the open air building and proceed to the left part of the giant counter to get your vehicle importation done. This is where I hit some snags, as my guy was pretty social, always on the phone or chatting with his coworkers. He took a "quick" look at the van which consisted of 1 minute of looking, and about 15 minutes of talking on his phone and disappearing and reappearing several times. I had to fill out some forms, as did he, and eventually he gave me my paperwork to take to the bank window to pay. ALWAYS CHECK THESE PAPERS. Ive read of typos causing problems when trying to leave a country so made sure it was correct, which of course it wasn't. Not only did he mess up the VIN, he also messed up the plate number. I warned the Swiss couple, but they didn't seem concerned. I don't think they understood what I meant as far as problems down the road even though their English was very good, they just shrugged me off. 10 more minutes of social hour and the guy finally fixes everything and I check it again. New typos in BOTH the VIN and Plate number…welcome to Central America! Suddenly the light bulb goes off and the Swiss girl tells me she will be checking hers from now on, yeah no kidding…you're welcome. I stay calm and tell him its no problem, and this border is calm so these things are once again good practice for more hectic ones down the road. This time I write out the numbers in huge block letters for him since he is having trouble reading my brand new easy to read title. Perfect, turns out the third times a charm. Head over to the bank window to pay the fee, I don't recall what I paid but others have paid Q160 per person (20 USD). Eventually I get my sticker, put it on my windshield and cross the bridge heading into Guatemala. There is one last booth which charges a municipal tax or something, and ranges from Q10-Q40 so I read. I got hit with Q50 (6.26 USD), but at that point didn't care as it was getting late and I wanted to head to Flores before dark, plus that's like 6 bucks total, I'm over it. This border took me about 1.5 hrs, but it should have only been about 45 minutes to an hour as well had I not had the guy I had. Tons of money changers on both the Belize and Guatemalan side, but all respectful and not pushy. I now had Q30 left over, which was not much, and the local ATM only took from a savings account, something I didn't have, wait people save that stuff? Without much of a plan I drove off with half a tank of gas and no money into a country I knew little about as I didn't have any time to read up due to my last minute decision making. I had less than 2 hours of daylight left, and no idea of the road conditions. In hindsight I should have walked back over to the money changers and get some more money, but Flores was only 2 hours away so gas was not a problem, and ATMs are available, though I later found out only 1 of the 3 I tried would take from a checking account. It also turns out they all had checking accounts, its listed as DDA accounts on most machines if I remember correctly. The Flores ATM actually said checking rather than DDA, so I didn't realize these were the same until much, much later.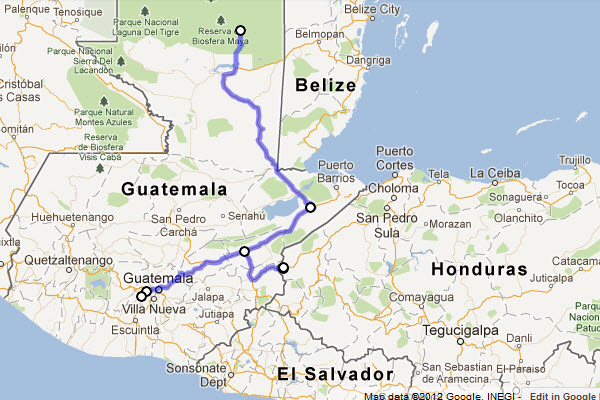 Flores, Peten: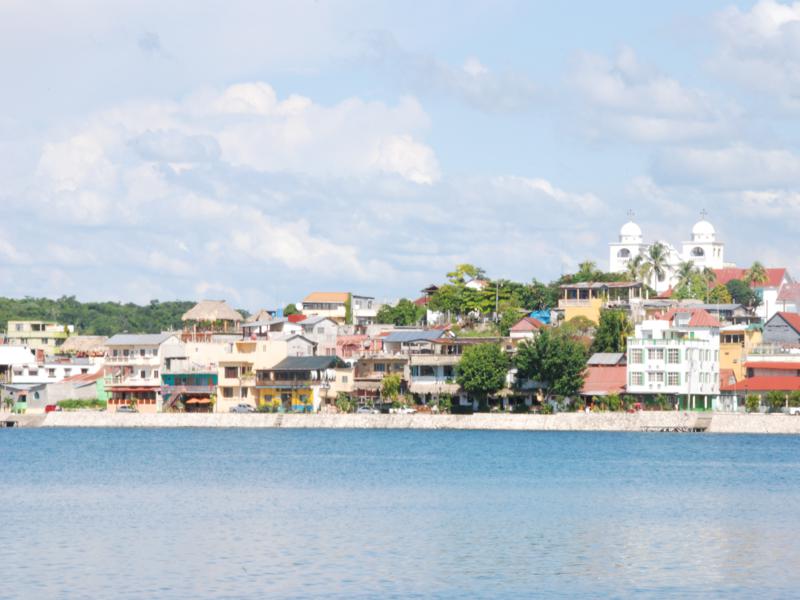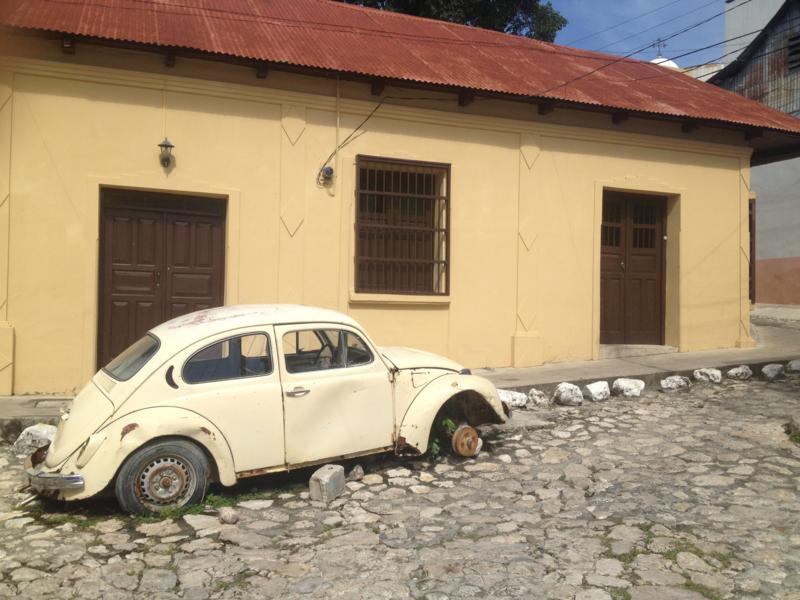 Some hostel are great, some are terrible. Want to know my biggest qualm with hostels…idiots. You cant help but eavesdrop on people when they are speaking English, and since I love to judge others I eavesdrop all the time. Sitting here now as some chick goes on and on about how she will continue to be a vegetarian until animals get treated better. She follows this by saying fish and chickens don't count…yeah I am pretty sure they are both animals last time I checked. There was also a holocaust reference connecting this poor treatment of cows in there somewhere, so you can see what I am dealing with at times. I think your corn rolls are a bit too tight hippy. Seriously, its been at least 15 minutes and showing no signs of stopping….I think its time to order a nice juicy hamburger, mmm that was delicious. Ok now its been 2 hours and she must have mentioned weed 150 times. How she wants it, how she doesn't have any, how good it is elsewhere. I don't wish ill on many, but I wouldn't mind if she gets robbed and has to cut her trip short as she clearly gives travelers a bad name. I thought hippies were supposed to spread love, but they just bring out the hate in me. I am pretty sure the only reason the guys sitting with her are letting her go on and on is because she is a girl, and they are guys. I would move, but I am right next to the fan, so either my ears are in pain, or my whole body is….its a hopeless scenario. Oh good she just left looking for weed, maybe this is where she loses all her money and has to hitchhike home, fingers crossed!
Shifting my focus back to Guatemala now…ok just breath. As luck would have it Independence day isn't just a Mexican holiday, all of Central America is celebrating today, so I only missed out on beautiful German and Mexican women, the festivities are still in full effect, and from a quick look some of the Guatemalan girls have potential. The island of Flores, located on Lago Petén Itzá is mostly a jump off point for Tikal which is about 1 hour away, though it also has a relaxing vibe to it that can be ok for a day or so, and with the festival I expect a good night life, we shall see. Unfortunately there is a causeway so access is very easy, after the islands I have hit in Mexico I was hoping for something a bit different but it isn't a bad place to kill 2 days as I want to hit Tikal on a weekday. There is nothing to do here though, you can circle the island with a 15 minute walk, but at 7 USD a night at the local hostels I am not complaining, especially since this trip has spoiled me with not hitting ruins on weekends.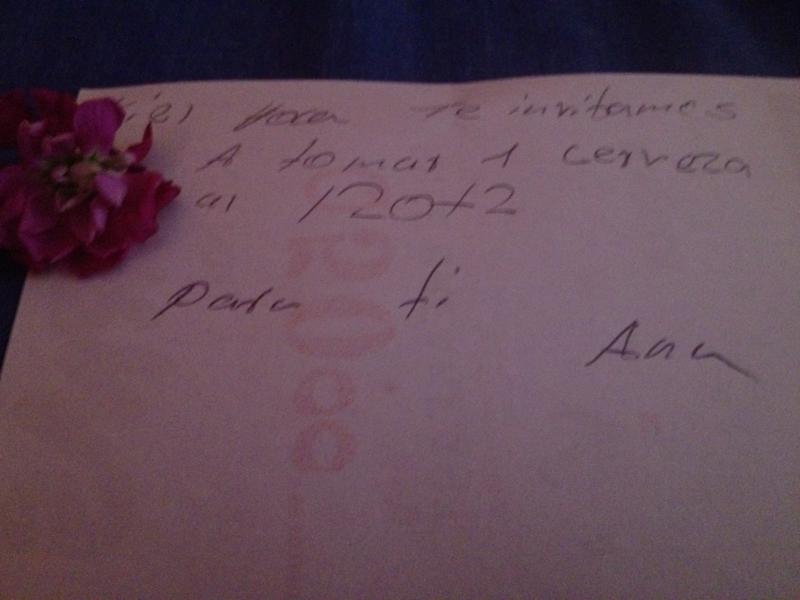 So I wake up after a long night and find a small purple flower on my bed. Its obviously not for me, so I disregard it. A few hours later a cute girl comes over and tells me her friend who works here is interested…come on now who isn't, I should have known they knew purple was my favorite color. Now I have seen this game before, the old bait and switch, so am a bit weary that they sent the cute one in. Back home when someone asks me to do something I should probably decline I usually respond with a "F' Yeah" though not censored. I figure hey this is Central Am, so respond with a reluctant F' Yeah, I will meet your friend at the bar. Well, it's the train wreck I expected, but it was a good time, and if nothing else I realize now my Spanish really sucks. It also involved a motorbike ride before hand where my new friend was driving. While it is never a good idea to let a chick drive, it is a terrible idea in a developing country, especially when I am wearing shorts and sandals….All the gear all the time (ATGATT)! We got to a local bar where it was myself and 3 average looking girls who all worked at the hostel. This should also help to enforce previous stories that when I say I had a room full of hot chicks that my stories are legit. I could easily make things up and say they were hot, but they weren't, but they were very nice, and we had a good time. I also enjoyed that I had gotten to know "the help" as most backpackers ignored them, meanwhile I am walking around addressing them by first name like old friends during my stay. I was relieved when I escaped though I am not going to lie, as it was a bit strange even for a blind date.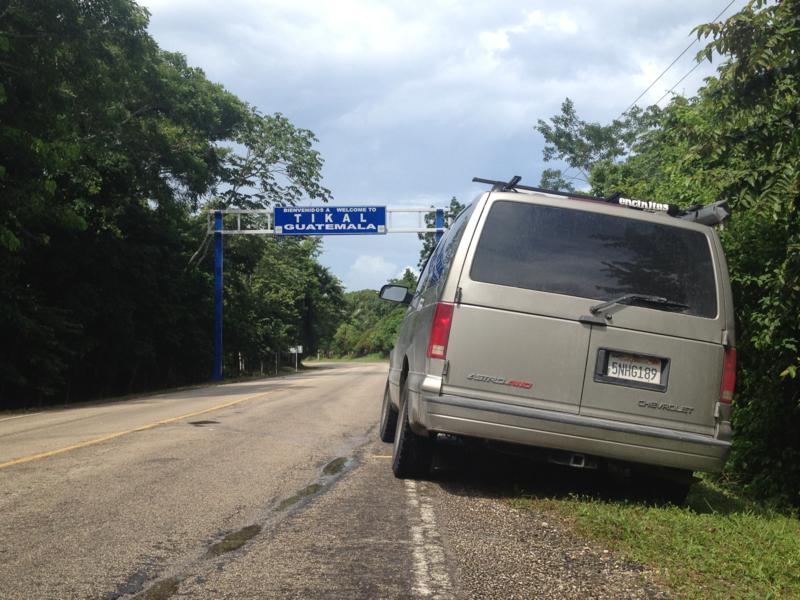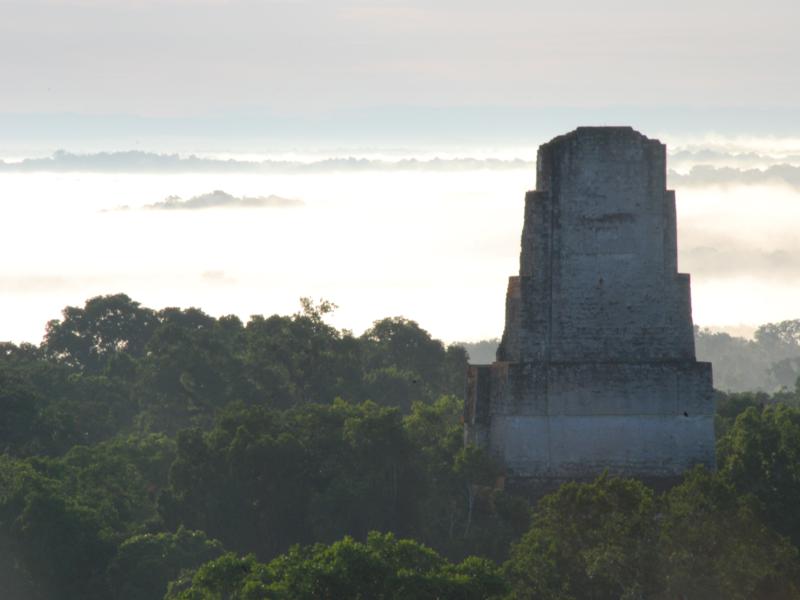 This was definitely one of my least favorite hostels as there were lots of burnt-out hippies, not really my scene. I planned to sleep in and then head off to Tikal, but unfortunately am awoken by my "new love" caressing the inside of my hand at 9am as she wants to wake me to say hello…great, well now I am up I guess I should get going. There was also another, larger purple flower, I guess desperate times call for desperate measures. I gathered up my things and happily headed north to Tikal, a mere hour or so away, but took my time as I needed to arrive in the late afternoon as I wanted to camp at the grounds and get an early start on Monday morning, having read that you cannot enter before 3 if you plan to do this. Camping was about 7 USD, so I setup my tent and enjoyed a night of jungle noises. I was the only one camping, so I spoke with the grounds keeper a bit who ended up being a nice guy, and to practice my Spanish. The pic of the shack below is where he stays, I presume every night though did not want to ask. Sadly my parents have a shed for their lawnmower bigger than this guys digs. The weather was perfect during the night, luckily there were no mosquitos though I went to bed early so may have missed them, and woke up just before 6 am when the park opens.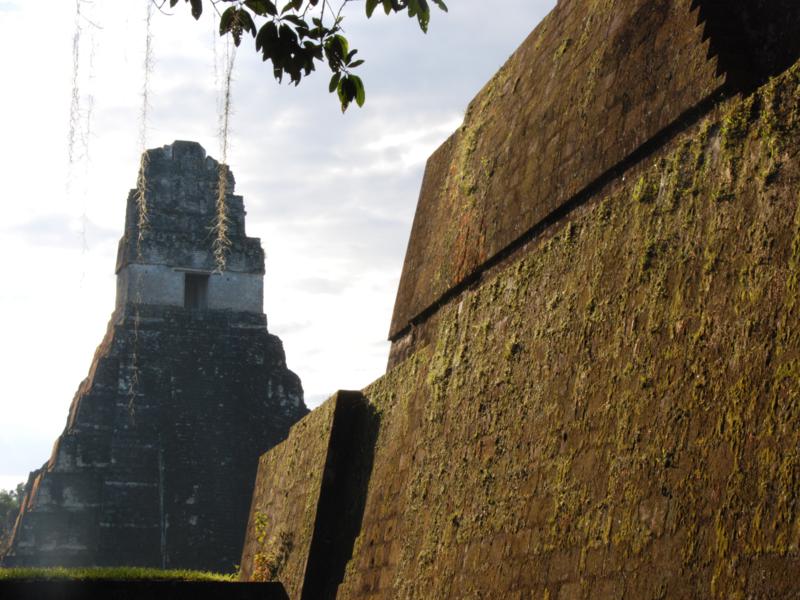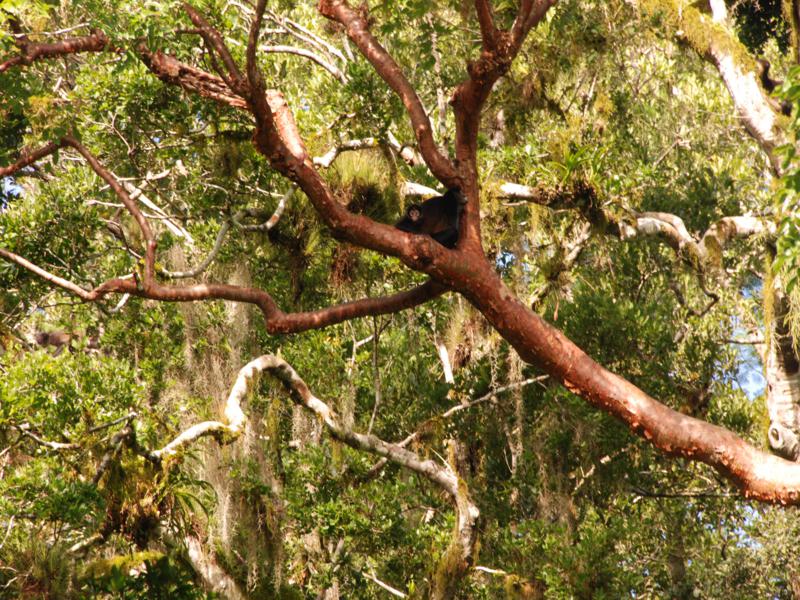 Tikal is great, though if you took the ruins out of the jungle and put them elsewhere it would probably just be another set of ruins, impressive but not necessarily spectacular. Man I am such a dick, some people bend over backwards to see these things while im just "eh, ive seen old buildings before". You will see monkeys, toucans, some animals I didn't recognize, and of course the pyramids towering over the jungle canopy, so its certainly worth visiting. Basically you want to head straight for Temple IV 1st to avoid the crowd that arrive by bus later, as it provides the best view of the jungle canopy mixed with the morning fog, and then backtrack through the park after. The walk to temple 4 takes about 30 minutes, you can also pay a guide to go at 4 am and catch the sunrise, but I figured me and a dude on top of a pyramid overlooking a jungle may not be the romantic setting it sounds to be.
I had Temple IV to myself for as long as I wanted basically, and then walked the rest of the grounds after. The major ruins are good, the other smaller ones off to the sides can be skipped in my opinion. I was there for 4 hours but could have stuck to the main structures and bailed after 2 if I had known. I don't know what those people who say to go in the morning, return to your hotel/camping to rest, and return to the ruins in the evening are up to, maybe they haven't seen enough ruins yet, maybe I am missing something. I figure one bus came that morning around 10 or so, as when I left I saw about 15 new people, but basically this was another park I had to myself as I only saw about 6 other people the 1st few hours.
With an empty park, and the fact that I often say hi to people down here, a lady asked if I was from Spain after some a quick exchange of hellos while passing. I said no, I was from the United States and asked if she was, but she said no she as from Mexico. She then told me I had a great accent. At first I though F' Yeah! But this is exactly why I get into trouble when trying to talk to people down here. People hear me speak with an accent and assume, incorrectly, that I can speak Spanish, which they then reply in their rapid fire responses. I think I need to learn gringo speak, so I sound as dumb as I am.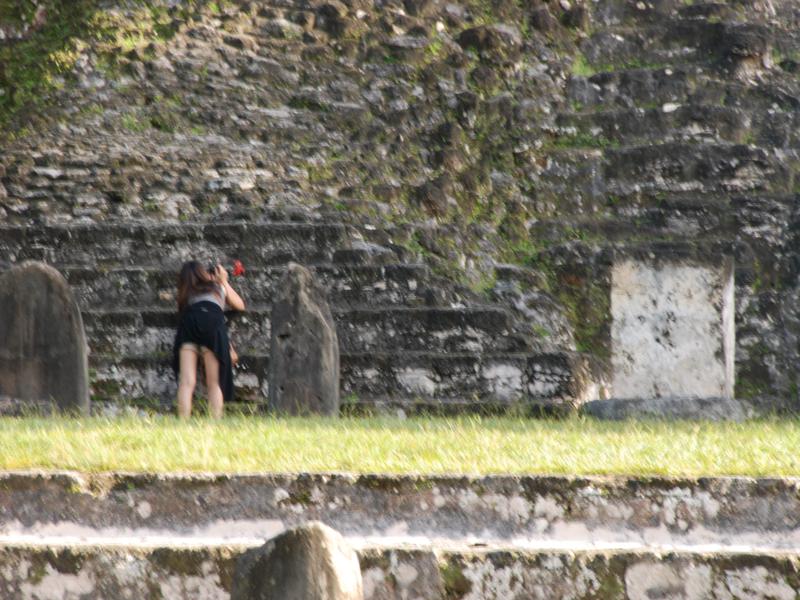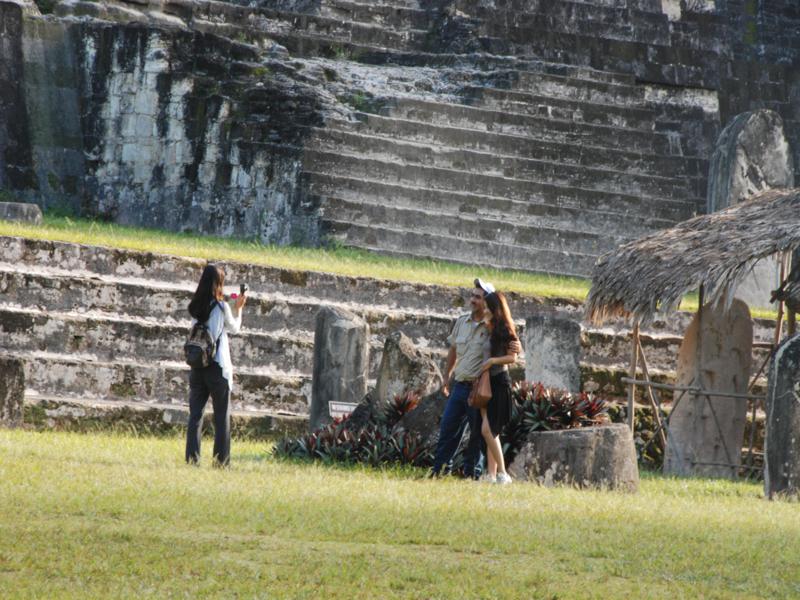 Now Asians had never caught my eye until a few friends from San Diego turned me, and there were two attractive ones here so I snagged some stalker pics with my cam. I then started heading over to see if they spoke English, but before I got anywhere near them this guide swoops in out of nowhere and the next thing I know they are all posing for pics….man those guys are good, he had it locked down. Defeated I continued on.
The jungle was a bit hot, but not unbearable as you spend most of the time under the canopy. On the way out I gave a guide a ride down to the town about 20 minutes outside the ruins, so was treated to some free knowledge of the area and Tikal, though he didn't inform me he was sick until inside the van and on our way coughing into his hand, my dashboard, and pretty much everywhere else. What was bizzare was that he was from Italy but had been there for 28 years. I would think they would give the job to locals first, but he married a Guatemalan so maybe he is considered a local at this point. I then returned to hippyville for one more night of 7 dollar sleeping, ready to head off to either the Candelaria caves, or Sumac Champey. I was told I could probably do both the same day, but not sure I want to do the guided tour of the caves, as it's a weekday I am sure it would be just me, and a guide, for another romantic adventure.
I decided to skip the caves and head for Semac Champey, where it is common knowledge the roads going there suck. I woke early again, I never set an alarm, but am starting to feel I have insomnia on this trip as I never get a solid 8 hours. The ATM with the checking account access was closed, and not wanting to waste time hanging around doing nothing I pushed on, figuring I can find one later. A few hours and 10 ATMs later I am starting to get nervous, as I don't know the pin to my credit card so cant use that option of the ATM either. There are western unions everywhere so I know I can have money transferred as a last resort, but decide to see if I have enough gas to make it to Guatemala City as they certainly have other ATMs besides the "5B" ones here that I am struggling with. I scrap the Semac Champey plan as I need money, and that is out in the middle of nowhere, and I don't even have enough to pay for camping, let alone gas. Eventually I realize I wont make it to the city on whats left in the tank combined with what I have in my spare gas can, so tear apart my van looking for the other credit card I hid away in a spot so well even I had problems remembering where it was. This one works, and I now have cash, cha-ching! Ive missed a good portion of Guat, so decide to add this country to the list of will see later and decide a quick stop in Antigua, and possibly Lake Atitlan were all I had time for. This meant I ended up doing a lot of running around, as I should have just jumped into northern Honduras, but that's how it goes sometimes.
You have to drive through Guat city to get Antigua, and I arrived in the city around 4. Knowing this was a beast to get through I push on knowing I have 2 hours of light, and Antigua is just on the other side. Again, I have no map, and my GPS is only showing the 3 or 4 main roads in the city, so if I get off those I am screwed, not a place you want to be driving around blind in the dark that is for sure. The traffic is bumper to bumper, its raining, and there are motorbikes cutting in and out everywhere. I get fairly lucky and pretty much make it through without much trouble, leaving the city just as night is approaching. That could have been much worse, though it's a fairly easy city to navigate regarding the main roads. I then continued on to Antigua, in the dark, with hundreds of people walking on the shoulders, this ends up being a much too common scene in Central America.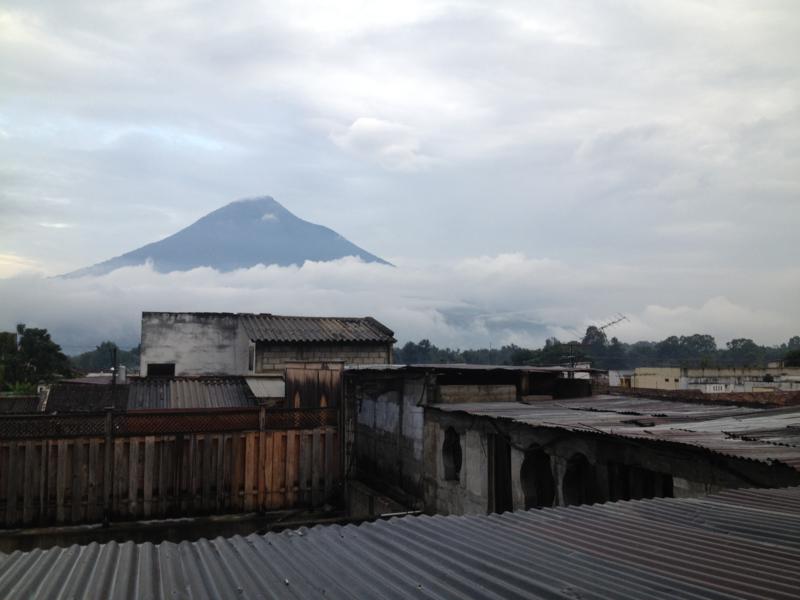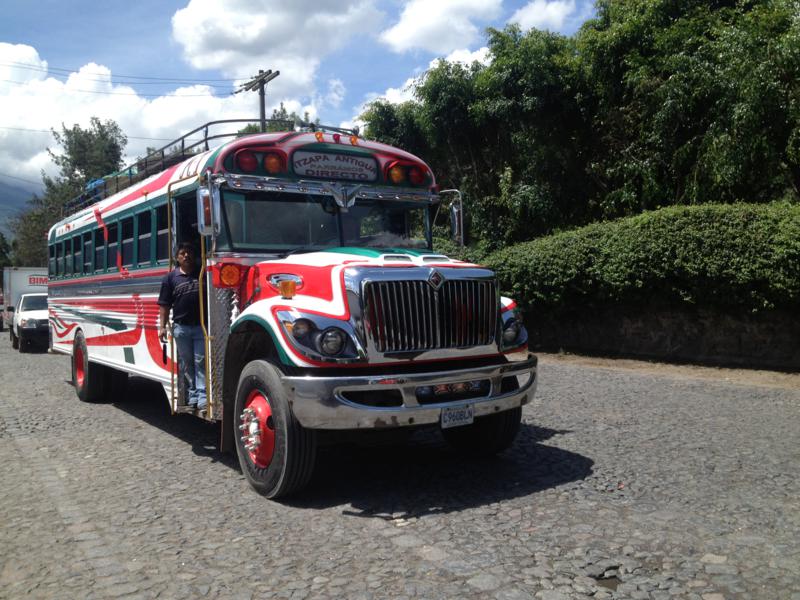 Antigua was ok, another one of these why is it so popular with tourists? I certainly didn't stay long enough to get a real feel for it so cant really comment, though I think this is a city popular with people who enjoy the company of other tourists. Not a bad thing, but it certainly doesn't have the Central Am vibe I was looking for. While walking the streets some guy offered me a pamphlet selling some tour I already knew I wasn't interested in, so I politely declined. This guy was a bit rough looking with a long scar across half his face. He persisted, we had some quick friendly back and forth in Spanish as I told him I didn't need it, and eventually he said "never say never….never say never" as I walked away. I was not sure if that was friendly advice, or a threat, so when another guy immediately followed me for the next block to offer me his pamphlets I accepted them right away haha. I wasn't sure if the original guy sent him to see what I would do, but of course as soon as I get the pamphlet he is offering me weed, hash, coke, and girls. Every single one of these guys does it, and while I know its how they make money, is freaking annoying. I just want to walk around and check out your city, leave me alone. I wonder if I am hit up more often than other travellers since I am alone, but figure everyone gets it to a degree. Anyway, I saw the same never say never guy a few times the next day and took his pamphlets, he was super friendly so I don't know if he remembered me or not, as there are a lot of gringos around. The second time he offered me a pamphlet I told him I already had it and showed him but he showed me this one was new which it was. He gave me 3 or 4 more throughout the day, maybe he was f'ing with me, I couldn't tell, but it was funny at this point.
After a problem free night of street parking I drove the van to the police station, as they provide free camping. They are a bit weird about it, but its free and safe, as I have heard there can be break in problems in Antigua. They don't make you feel like its something they are necessarily thrilled about, its almost like your inconveniencing them. I would think they would want tourist to come to their city and encounter zero problems, so more would come as word spread Antigua is safe, especially since it's a large campground type of place and I just wanted the parking as 'I had a hostel, but if your in Antigua definitely take them up on the offer regardless to how they act about it, its worth the peace of mind to know your things are safe, and is in walking distance of everything if you want to camp there and save some cash.
Fortunately for me, though not for them, my internet friends of ruinedadventures.com I have previously mentioned were still in town taking care of a few problems with their vehicle. I headed over to a bar that night to meet up with them, so I could stop calling them internet friends as that sounds crazy stalkerish. Now, I had envisioned rolling up with a hot blond or two to show them my level of awesomeness, but instead showed up with some dude from LA. It wasn't that bad though, he was a traveller as opposed to a tourist, and we had been talking about manly things like motorbikes in the hostel, so I didn't mind too much, though I fear ruinedadventures has no idea of my sheer awesomeness now, talk about false advertising. The four of us had a good time over some beers talking about the normal things travelers talk about. My hopes are not high for meeting back up with them but we will see. It took them 5 months to get through Mexico, I think they are already up to 3 months for Guat, and well, you have seen how well I am with scheduling, but who knows. Either way it was great to finally meet the newlyweds, now that is how a honeymoon should be done! They also confirmed the weird attitude of the cops, as they have used the lot on and off over the past few months.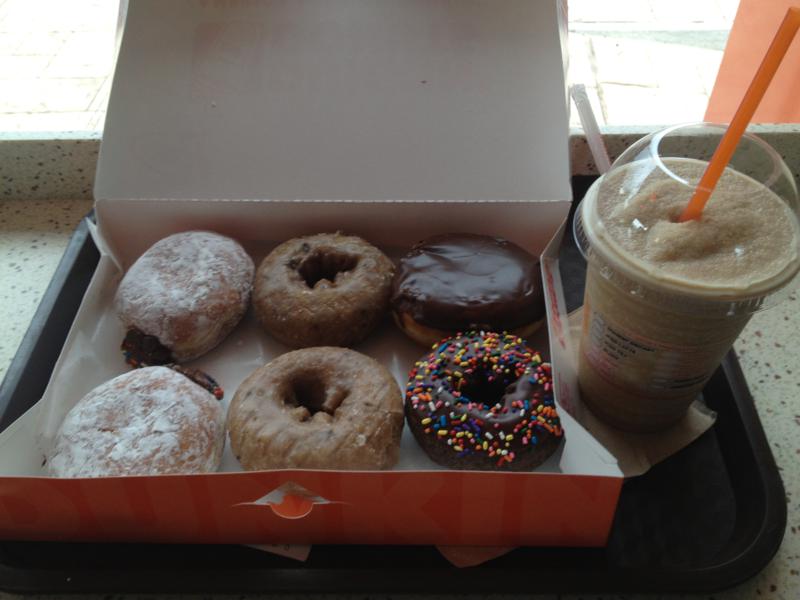 After talking with them about Lake Atitlan and all there was to see there I decided to move onto Honduras, saving Lake Atitlan for the return leg. I think the real reason for my hasty departure was what I had spied my first pass through Guat City. Now, It has been about 18 months since I have been back east, and that means 18 months of craving Dunkin Donuts…and would you believe Guat City has one! Well, in I go with a stupid smile on my face like a kid in a candy store. I cant decide what I want as I am a bit overwhelmed. The young girls at the counter love a gringo who speaks "stupid" in Spanish, so I am an instant hit. They drop a few words in English while blushing, and eventually they talk me into getting 6 donuts. I figure that sounds like a great plan as I will have some for the road. Not able to contain myself I sit down to dig in rather than eat them in the car. I must have blacked out from the sugar rush, as the next thing I know I am looking at an empty box and a half drunkin coolata. I had been so excited I posted a pic on facebook of my box of donuts. I then posted an after shot, and was informed it only took me 8 minutes to devour all 6 of them. Now that's no record, but I had only planned on eating 2 when I sat down. You should note that while still good, the coolatas just aren't the same. Damn that was good…its going to be a long time before I see one of these places again. Its times like these that remind me why I am traveling in the 1st place.
Additional pics as always:
Never Say Never