we will be excited to see it. I am always looking for storage ideas. I am relegated to having one bench seat since we have 2 small kids.
I stole the following idea from another user.... can't remember who but it really is a simple way to get some items elevated. In this picture you will see the white wire system. Since this time I have organized it with plastic bins that are labeled and secure them in with bungee cords: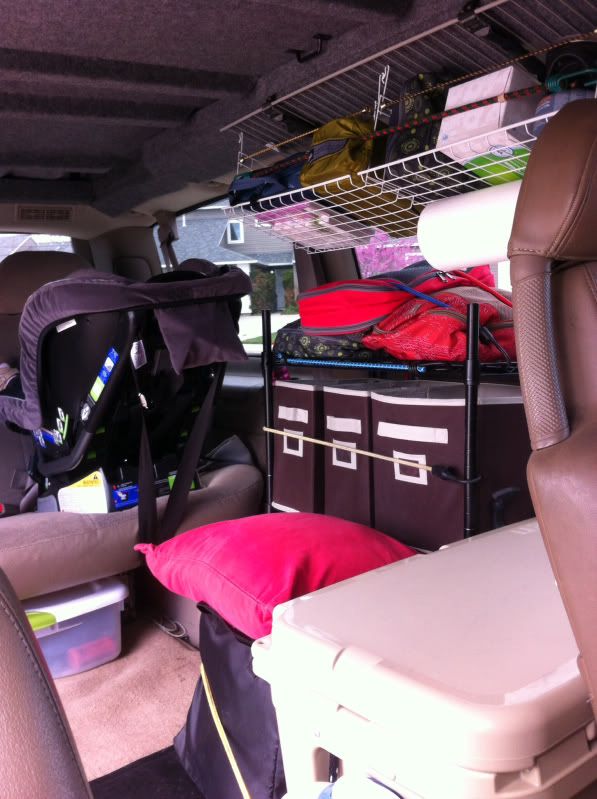 Ryan
_________________
2004 Astro (was AWD now 4X4) 125,000 miles: purchased April 2012
Colorado Camper Van poptop
4" Overland lift, Rancho 5000 Cooper AT3 245/75/16 C,
4x4 - NP236 Transfercase
Propex HS2211 propane heater
I am copying a few of you hope you don't mind!
See my build here